The more you travel, the more mistakes you're going to make along the way. Although I've written a post on this topic already, there are plenty more duds I've committed during my travels, and one post simply isn't enough to cover them all. This might become a series to help others avoid making the same mistakes and have a good laugh along the way.
Look at public transportation schedules
When I'm in a city where public transportation is well developed, I don't rent a car. The less I have to deal with driving, the better.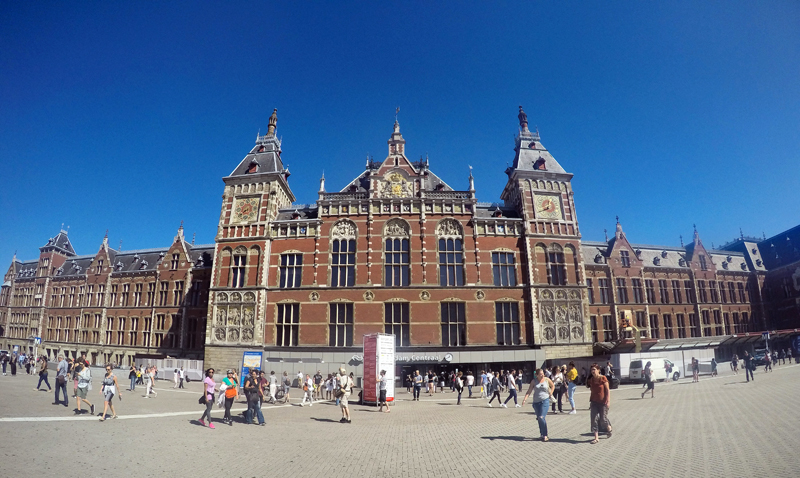 In August, my boyfriend and I spent three nights in Amsterdam. Our hotel was near the airport, which meant taking a train into the city. Upon checking in, we asked the woman at the front desk how late the trains run. She told us 2 a.m. What she failed to mention was, the trains did not run that late to OUR station. You can probably already guess where I'm going with this…
The next day, we bought round-trip train passes and spent the entire day walking in Amsterdam, eating, drinking and checking out the many canals. It was after midnight by the time we were at the Amsterdam Centraal train station to go back to our hotel. We had figured we had enough time to catch a train. However, none of the schedule screens listed our stop. Other trains were still running, but it turned out, the last train to our stop had left. We had to charge my dead phone at the station to request an expensive Uber ride back to our hotel.
Lesson: When it comes to public transport, do your own research in addition to the information you receive from the locals. At the end of the day (literally), it's on you to make sure you know how and when to get to your hotel.
Pay in local currency when using a credit card
Many credit cards available on the market do not charge foreign transaction fees. It's incredibly useful when traveling to countries that widely accept credit cards as form of payment. You don't have to deal with finding a place to exchange bills or worry about carrying a large amount of cash. When given the option to pay in local currency or U.S. dollars, always choose local currency. That way you will get a fair conversion rate directly from your bank instead of an inflated rate the businesses offer.
The problem is, not all cashiers ask in which currency you'd like to pay. When checking in to a hostel in Dublin, the receptionist told us the amount owed in euros, but when the receipt printed, I noticed the charge was made in dollars at a significantly less favorable conversion rate. He tried to tell me the rate was the same as I'd get from my bank, but I knew it wasn't. There was little reason to argue with him after the card had been charged and I didn't ask him to cancel the transaction, but his shady business left a sour taste in my mouth. Later, when compiling all the receipts for my costs summary post, I noticed a couple of other businesses in Ireland had charged me in dollars instead of euros at a crappy rate.
Lesson: Make sure to ask a cashier to pay in local currency before the payment is processed. That way everybody is on the same page.
Don't get suckered into paying hidden fees on car rentals
A friend of mine messaged me recently about renting a car in Mexico. Her question was about how to avoid the hidden fees charged by car rental agencies. You know how it is – they lure you in with a good daily rate and then slam you with this charge and the other at the end.
A popular one is daily insurance fees that can be higher than the rental itself. It's important to have car insurance, there's no doubt about that. However, you might not know you already have insurance by holding certain credit cards. After telling me which cards she had, we figured out her Chase card offered a collision damage waiver, which she didn't know was a benefit! CDW provides reimbursement for damage due to collision or theft when traveling in the U.S. or internationally. Thus, she can decline the rental company's coverage and save some money.
Lesson: Read your credit-card benefits thoroughly. Some benefits are worth knowing about.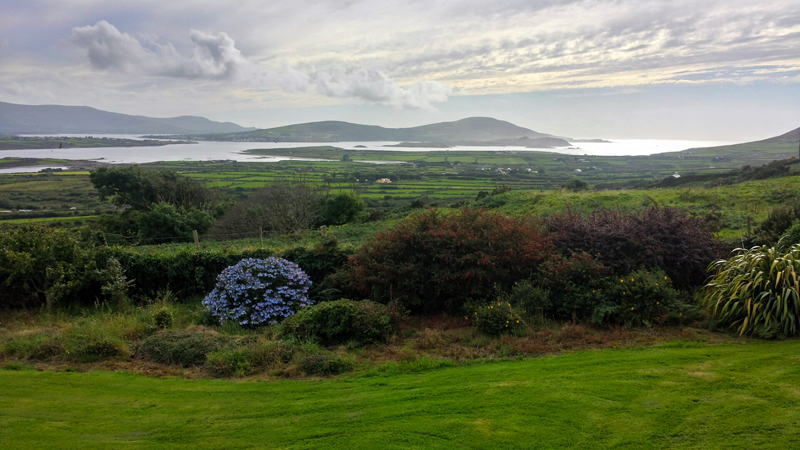 Another popular charge is pre-paying for a tank of gas. This happened to us in Ireland. When picking up a rental car before exploring the Irish countryside, the clerk tried to sell us a full tank of gas by saying he didn't know if there were any fuel stations near Shannon Airport. Excuse me, are we in Ireland or are we in the jungle?! We politely declined and had no problem filling up the three-quarters of a tank we used before dropping off the vehicle.
I'd like to hear your stories. Please share the experiences you've learned from in the comments below.