When choosing destinations for our European trip this summer, I picked Greece, and my boyfriend picked Ireland. By utilizing United Airlines' stopover rules when booking award tickets, we were able to sneak in another city in between our chosen destinations without spending extra miles, so we went to Amsterdam for three nights.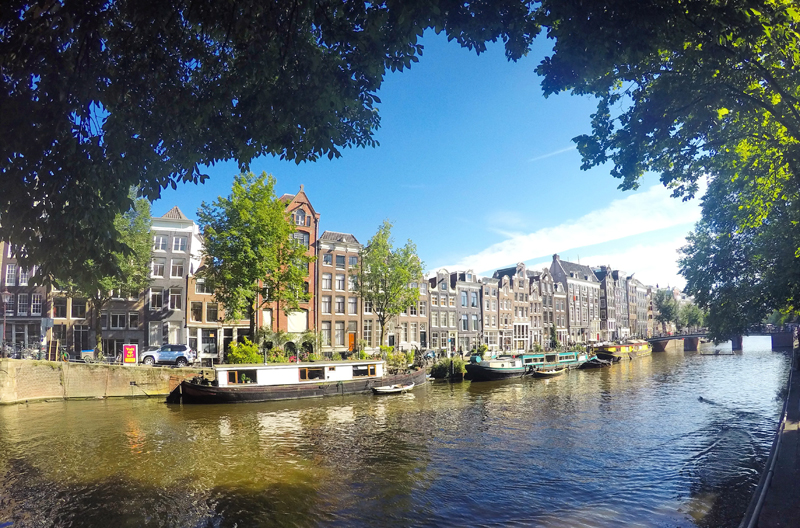 My accommodations goal when traveling in Western Europe is $40 per person per night. Because we stayed closer to the airport, in Hoofddorp, we were able to cut that price down quite a bit. Our entire stay cost $104.48 for three nights at Hampton by Hilton, which came to just $17.41 per person per night. What a great deal, right? Even hostels in the city center were a lot more expensive, and there's no privacy. But I'll be honest, not just anybody can spend this little on a hotel room. I booked this stay at an employee rate when I was working as a bartender at a restaurant inside one of the Hilton Worldwide hotels, so that's not a universally available rate.
Because our lodging was outside of the city, it means we had to take a train to the Amsterdam Centraal train station every day. Train tickets cost €6 per person each way (from our station) or €11 per person for a round-trip ticket. On our second day, we purchased round-trip tickets, went to the city and ended up taking an expensive Uber back to our hotel because the trains had stopped running before we made it back. But that's a story for another time… Airfare is not included in this summary because I used frequent-flyer miles to pay for the tickets.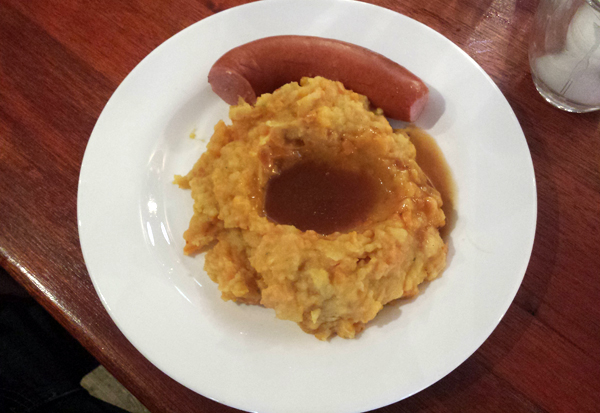 I'm really bad at shopping at supermarkets when on vacation, but tasting all kinds of local food is one of the reasons I enjoy traveling so much. Amsterdam is not cheap when it comes to food, but we tried some pretty cool things. Not only did we have Dutch food, including bitterballen (deep fried meatballs) and stamppot (mashed potatoes with gravy and a giant sausage), but Amsterdam's countless alleys offer all kinds of international cuisine. We tried a little bit of everything, including Turkish kebabs and an Argentine steakhouse. Breakfast was available at no extra charge at our hotel. Also, I've included the cost of alcohol in this section, consumption of which was a bit elevated in the Netherlands. 
For spending only a few days in the city, we were busy with activities. My boyfriend and I went on a free walking tour of Amsterdam the morning after we arrived (you can decide how much to tip your guide at the end), visited the Van Gogh Museum, checked out the Xtracold Icebar and even played an escape room game for the first time, which apparently are popular there. Tip: Purchasing tickets to multiple attractions at once from one of the tour offices can save you a few euros.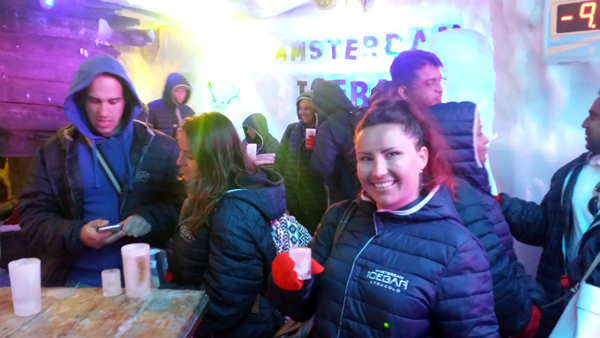 Overall, Amsterdam was a great stop we both enjoyed. Food is my vice, and it's possible to save by grocery shopping, but $114.31 per person per day is considered to be midrange.
For more information on various country costs, check out Caroline's guide on what to budget in other places.
| | | | |
| --- | --- | --- | --- |
| Amsterdam (3 nights) | Total (2 people) | Cost per day (2 people) | Cost per person |
| Accommodations | $104.48 | $34.82 | $17.41 |
| Transportation | $125.24 | $41.75 | $20.87 |
| Food | $274.96 | $91.65 | $45.83 |
| Activities | $175.54 | $58.51 | $29.26 |
| Souvenirs | $3.31 | $1.10 | $0.55 |
| Misc. | $2.32 | $0.77 | $0.39 |
| Total | $685.85 | $228.60 | $114.31 |