Contributed by Summer Campbell
Arabian Moors, black monks, witches, Neanderthal artists, fairy tale castles and monasteries amongst the clouds, Spain is a place that blurs the lines between dreams and reality.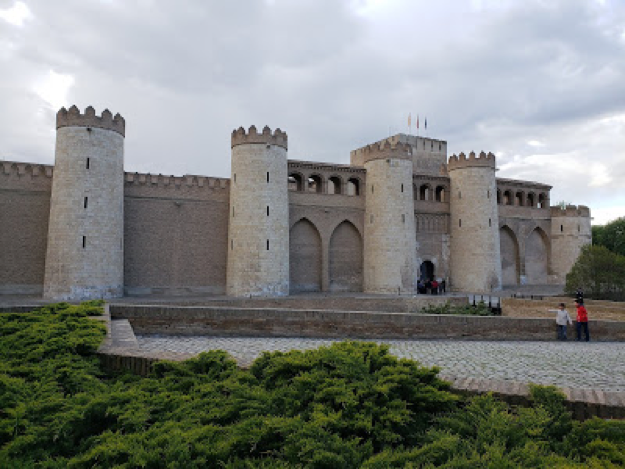 Aljafería Palace, Zaragoza, Spain
Beneath an opulently painted wooden ceiling designed to represent the cosmos, lies a medieval Moorish palace suited for a king. Specifically, Abu Jaffar Al-Muqtadir, who during the 11th century had this elaborate piece of architecture built in the Islamic style with arabesques, horseshoe arches and geometric and vegetal shapes carved in alabaster. There is a fluidity between the interior and exterior spaces which is especially spectacular as you walk amongst the scalloped arches, smell the orange blossoms and see the bright pink cyclamens peeking out from below the trees. The first time an orange was seen in Europe was during the 1st century and the groves were owned by Roman settlers until the 6th century when the Romans fell and the Islamic Caliphate flourished. During the time Aljafería Palace was built, it was the height of the Golden age for the Caliphate and seeds were brought from Persia to plant these orchards. The rarity of being able to find such a structure in Spain and the intricate design of this Middle Eastern jewel make it worth visiting the Aragon region.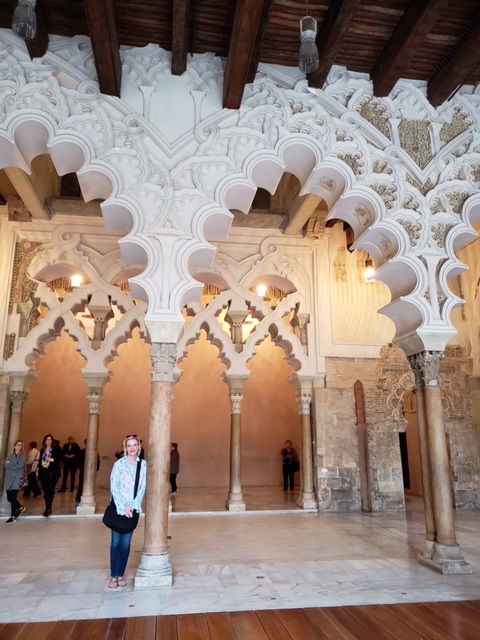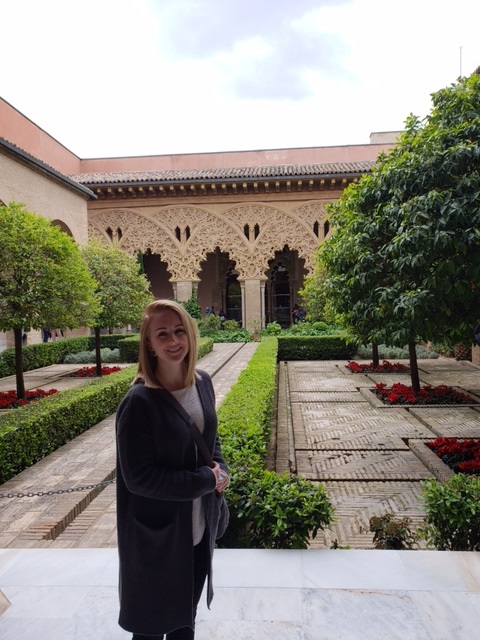 The Witches Cave & the Museo de las Brujas, Zugarramurdi, Spain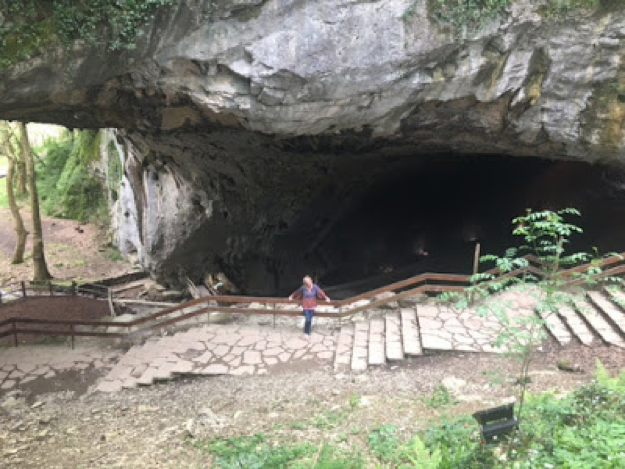 In a small hamlet near the border of France currently occupied by approximately 220 residents, a grand injustice occurred beginning in the year 1609. Before Christianity became the dominant religion in the area, the traditional belief system was Pagan in nature and they worshiped the goddess Mairi. The town was predominately women as most of the men were away at sea working as fishermen. Some women practiced as midwives and made natural remedies and poultices out of local herbs grown in the Pyrenees. During this time frame, a young lady named Maria de Ximildegui claimed to have practiced as a witch and named several others in the area before seeing a priest to be absolved of her sins. In the meanwhile, someone anonymously reported this to the inquisition which sparked a frenzy where 7,000 people were accused in the Basque region alone. Some, even a little girl as young as seven years old, were held and eventually released, but others were doomed to burn at the stake or die in prison in Logroño. Zugarramurdi now has a witches museum dedicated to the memory of those that were persecuted, and a short walk away lies the witches cave which was carved out by the Orabidea River which, the locals call Hell's Stream. The cave is surrounded by a mossy forest and a grassy meadow in where it was said the Brujas used to consort with the other side. Nonetheless, it's a serene and mystical experience, and I would highly recommend visiting this tiny town.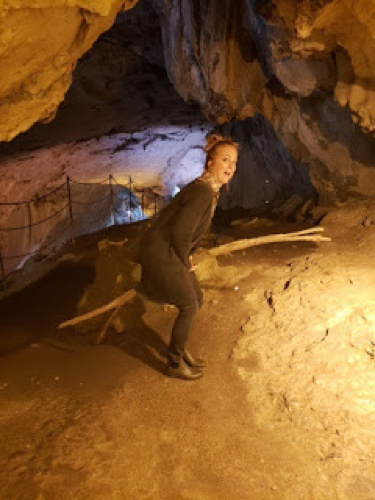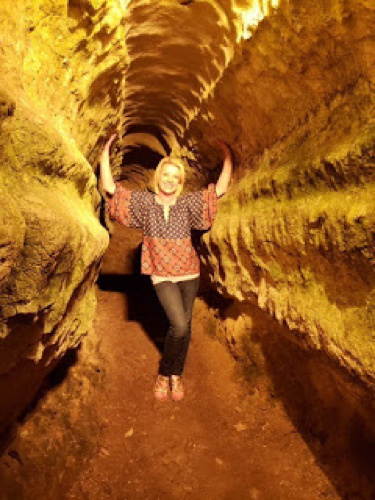 Olite Castle, Navarre, Spain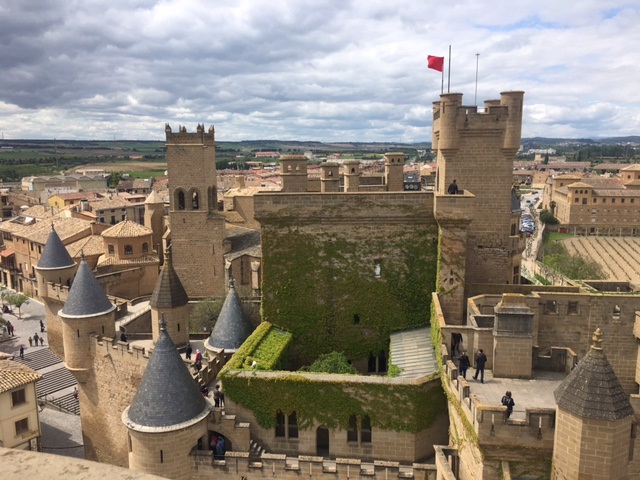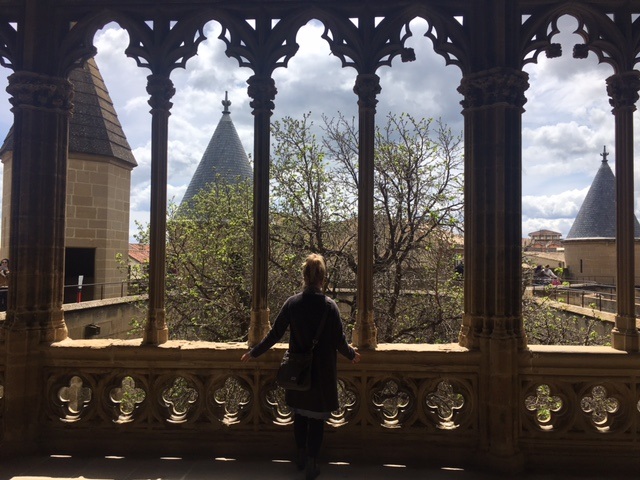 If you'd like to be magically whisked away to an enchanted fairy tale, Olite castle is the place you've been dreaming of. With its towering turrets and imposing stature looming over the medieval town, there is no mistaking that this castle was designed to impress. King Charles III & his queen lived in luxurious grandeur, stocking the grounds with exotic animals and the garden with strange and colorful foliage from foreign lands. This garden was so important to the queen that an entire chamber had to be built and buttressed below just to support the amount of water that would enter from the gardens. From above, the views of the stone built town and streets, the vineyards and the velvety green countryside are enchanting. So, if you'd like to get off the beaten path and let your hair down, just like Rapunzel, Olite is the venue for you.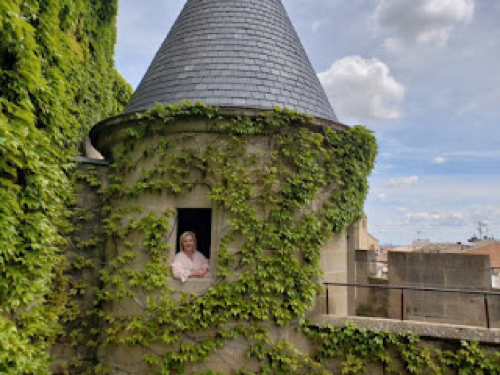 El Castillo Cave, Cantabria, Spain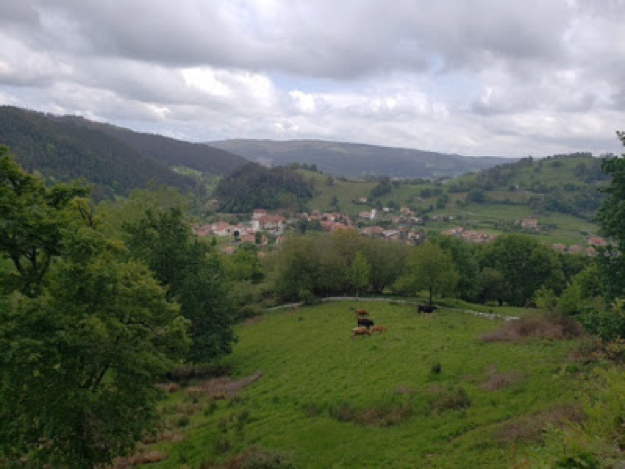 Nestled high above a verdant landscape in the Limestone Mountains of Cantabria is the Cave of the Castle. In 1903, this cave was discovered by Hermilio Alcalde del Río, a Spanish archaeologist who had a curiosity for the Cantabrian caverns. What no one at the time realized is that this subterranean world was found to have the earliest artwork found anywhere in Europe. Modern archaeologists now believe that this massive grotto was once used as a meeting point between many, who at the dawn of a new age were teaching one another how to create art and how to fashion bone into more sophisticated tools. They also believe that some artists may have traveled from France and taught the indigenous here how to draw a type of bison which were not native to this area. The Neanderthals who lived 40,800 years ago left their hand prints as proof of their existence in this world, just as living beings have done since time immemorial. It's quite an otherworldly feeling to realize that you are gazing upon messages from the past, a time when Cro-Magnon and Neanderthals were living amongst one another and learning from each other. Most Prehistoric relics such as this are now closed to the public because of the damage that our breath, the oils from our hands and bacteria can potentially do to deteriorate these priceless relics. For now, there are a limited amount of guided tours running each day, and if you have the chance to witness what these imaginative Prehistoric artists left behind, you may book online at http://cuevas.culturadecantabria.com/el-castillo-2/timetable-and-rates/, but if you would prefer the tour in English, you must call ahead.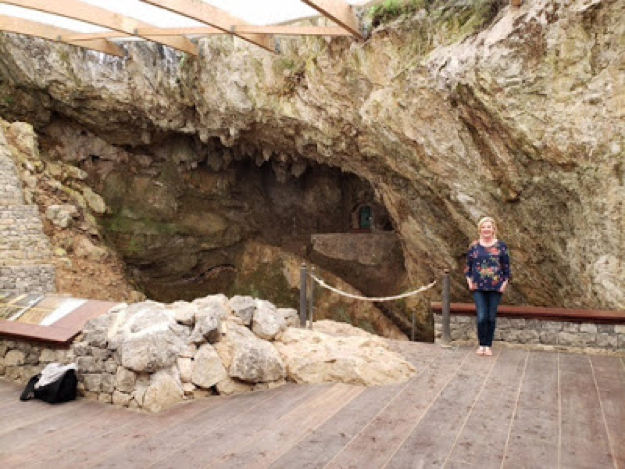 Montserrat Benedictine Monastery, Catalonia, Spain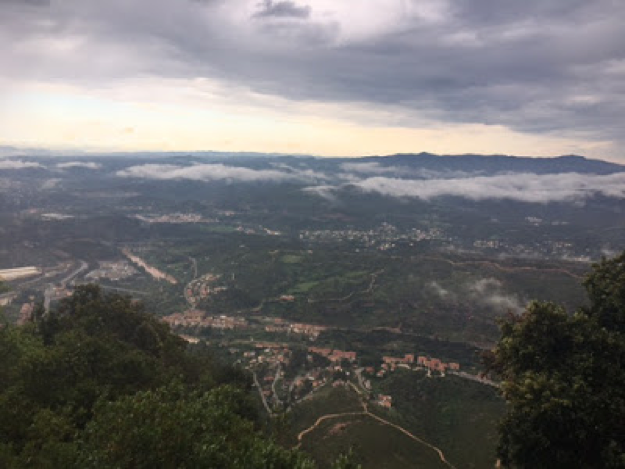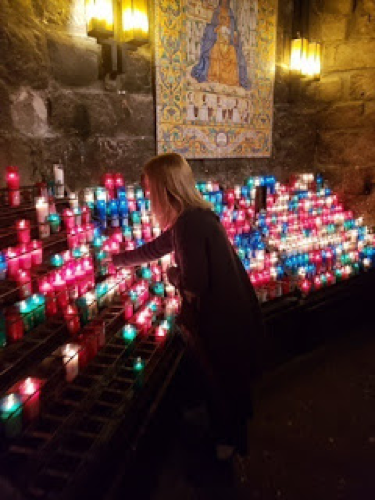 When Benedict of Nursia was in his early twenties, he left everything he knew to go and study in Rome. During this time, he met a monk who lived in a monastery above a cave perched on a rocky outcrop at the top of a mountain. This monk inspired Benedict to become a hermit in that cave with a triangular shaped entrance above a lake in a gloomy valley.  During his three years as a hermit, he had ample time to reflect on the meaning of life and the places in between heaven and earth. He lived on meager sustenance, had little contact with the outside world and was said to have developed a strength of character which enabled him to create miracles. When he didn't concede with the popular opinions or desires of others, he was said to have staved off two attempts at poisoning. During these attempts he survived by praying over a sullied drink, thus making the cup explode, and when doing the same over poisoned bread, a raven flew up and snatched it from him before he could partake of it. Now, in Catalonia you may wander far up on top of a mountain to visit a monastery dedicated to this venerated Saint and his black clad monks called Santa Maria de Montserrat. Its stunning location on top of the serrated mountain blurs the lines between heaven and earth as you listen to the bells ringing and become enveloped in the clouds. Being just forty five minutes outside of Barcelona, this is a trip that will inspire you and bring wings to the flight of your curiosities.