Traveling in Europe for three weeks can be quite expensive, even if your flights are paid for with frequent-flyer miles. Setting a budget helps, but a lot of times you just want to splurge. After-all, you're on vacation, right? After compiling three cost summaries for Greece, Amsterdam and now Ireland, I've discovered food is my biggest expense, which definitely can be watched closer on my future trips. Here's my experience of spending nine nights in Ireland with my boyfriend.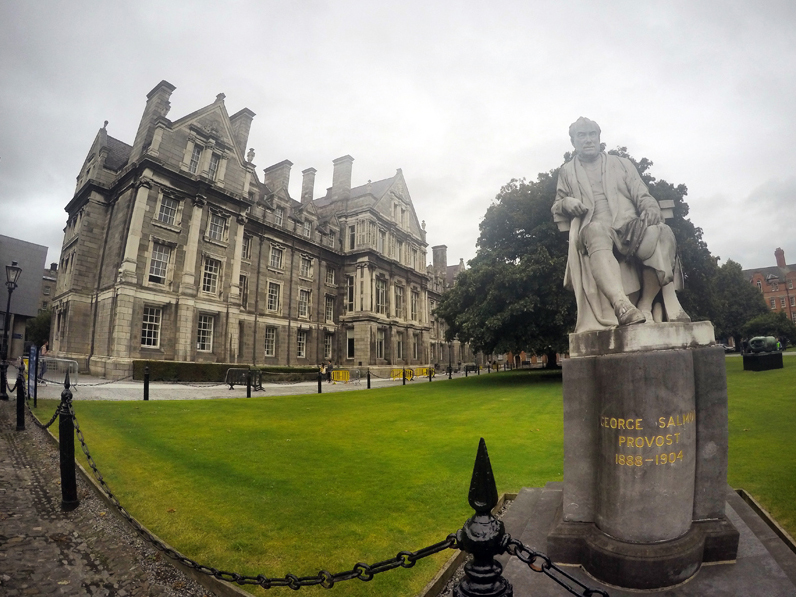 We spent three nights in Dublin, two nights in Cahersiveen (County Kerry), three nights in Galway and one night near Shannon Airport. Our average cost for lodging came to $36.53 per night per person, which I consider decent for Western Europe. We stayed at two hostels, one bed & breakfast and one hotel. We wanted to be closer to the airport before our morning flight out of Ireland back to the States, and that hotel was $118.28, which was a bit high for our budget, but the hostels were affordable enough to bring the average cost down.
I'm including buses, car rental, gas and tolls in the transportation category. Because we didn't need a car right away, we took a bus to the Trinity College area of Dublin from the airport (€7 per ticket). We rented a car in Dublin to visit the Skellig Islands and dropped it off three days later at Shannon Airport. Unfortunately, a one-way fee that Enterprise charged was $110, which we opted to pay to save time. A bus from Shannon to Galway was €10.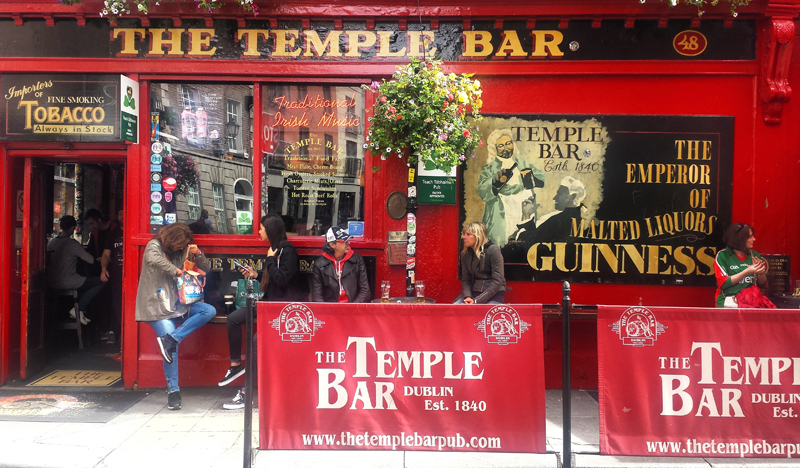 Again, food seems to be my biggest expense. At $40.29 per person per day, including the costs of alcohol, water and snacks, we didn't really budget well. We ate at cafes a lot, which also meant tipping the waitstaff. Even though there's not a strong tipping culture in Ireland, we added about 15 percent on average. Tip: A pint of Guinness costs anywhere from €7 to €10 at establishments in the Temple Bar area, and that price often goes up the later you stay to enjoy the music. I recommend ordering a pint or two at pubs that are more off the beaten path.
Our activities included a walking tour in Dublin (you can decide how much you want to tip your guide at the end), a tour of the Old Jameson Distillery, a boat trip to Skellig Michael, a comedy show at the Ireland's smallest comedy club in Galway and a guided tour to the Cliffs of Moher, which are fantastic, by the way.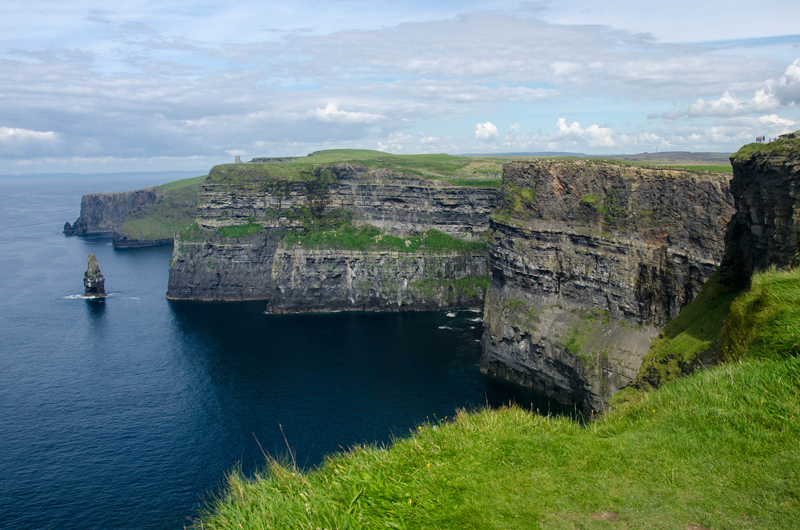 Overall, the trip to Ireland came to $988.60 per person for nine nights, which is considered to be on the upper end of a midrange budget.
For more information on various country costs, check out Caroline's guide on what to budget in other places.
| | | | |
| --- | --- | --- | --- |
| IRELAND (9 nights) | Total (two people) | Cost per day (two people) | Cost per person |
| Accommodations | $657.50 | $73.06 | $36.53 |
| Transportation | $271.66 | $30.18 | $15.09 |
| Food | $725.21 | $80.58 | $40.29 |
| Activities | $281.32 | $31.26 | $15.63 |
| Souvenirs | $41.51 | $4.61 | $2.31 |
| Total | $1,977.20 | $219.69 | $109.85 |