Travel expenses can add up really quickly if you do not set a budget or know a ballpark of what traveling in a certain country might cost. But how do you know what exactly that ballpark is? Obviously there's a difference between staying at five-star hotels, eating at top-notch restaurants every day and roughing it in a 16-person hostel dorm, eating street food. Here's my summary of staying in Greece for 10 nights with my boyfriend.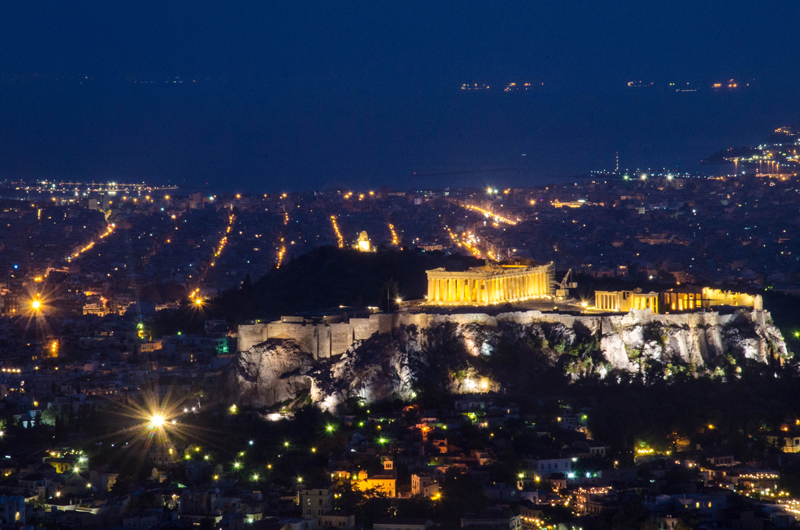 Accommodations ate up the majority of our budget. The reason being, we spent most of the time on the Greek Islands: Santorini and Milos, to be specific. Our average cost for three nights in Athens (two at the beginning of our trip and one at the end) came to $23.38 per night per person at hotels. In comparison, the average for lodging on the islands was $69.34 per night per person. Unfortunately, August means paying top dollar for most of the real estate on touristy islands, and there are no hostels in popular areas. Our goal was to be near $40 per night per person, which we did not attain while traveling in high season.
Transportation, which includes trains, buses, ferries and Uber rides, was also a bit high. A train ticket within Athens costs €1.40 and is valid for 90 minutes, but a trip originating at the airport is €9. Short Uber rides in the city center (a couple of miles long) are around €4, and we overslept for a flight once and ended up taking a €30 Uber ride from the city center to the airport. The biggest hit to our transportation budget, though, was ferries between the islands. An average ferry ride came to about $58 per ticket, and we took three! If you're planning an island-hopping trip to Greece, I recommend sticking to a couple of islands to avoid paying for too many boat tickets. Please note, I am not including the cost of flights in this summary because I used frequent-flyer miles to pay for the airfare.
Food is my favorite part of any trip, and my goodness, Greece did not disappoint! Gyros, moussaka, fava, tomato fritters, fresh fish, olives—EVERYTHING was incredible! Even though breakfast was included with all of our accommodations, I consider $31.40 per person per day to be reasonable (including the costs of alcohol, water and snacks). Although tipping in Greece is optional, we left 15 to 20 percent in tips every time. We ate at restaurants a lot, but you can easily find a €2 gyro and a €1.50 cup of cappuccino freddo (iced coffee) anywhere.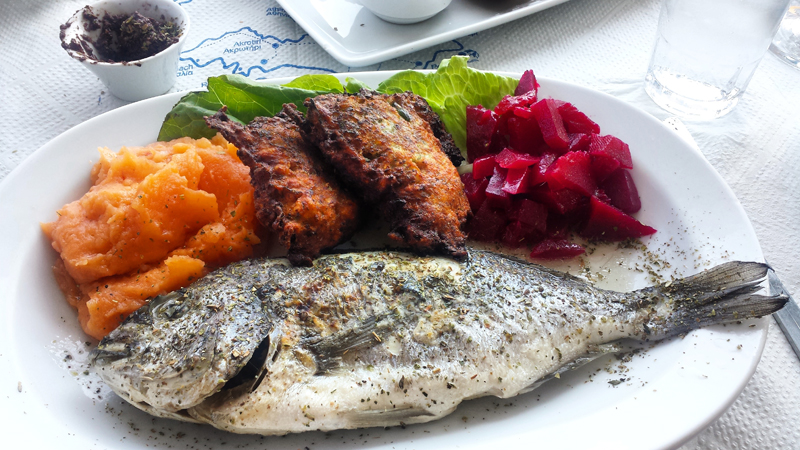 As far as activities, we did not participate in many, except a free walking tour in Athens (you can decide how much you want to tip your guide at the end), a visit to the Acropolis and two boat trips on the two islands we visited. Most of our days consisted of exploring things on our own, such as going to beaches.
Overall, the trip to Greece could have been cheaper had we eaten out fewer times or drank less beer, but $1,332.24 per person for 10 days in Europe is considered to be midrange.
For more information on various country costs, check out Caroline's guide on what to budget in other places.
| | | | |
| --- | --- | --- | --- |
| GREECE (10 nights) | Total (two people) | Cost per day | Cost per person |
| Accommodations | $1,111.05 | $111.10 | $55.55 |
| Transportation | $583.46 | $58.34 | $29.17 |
| Food | $628.12 | $62.81 | $31.40 |
| Activities | $278.08 | $27.81 | $13.90 |
| Souvenirs | $46.02 | $4.60 | $2.30 |
| Misc. | $17.75 | $1.78 | $0.89 |
| Total | $2,664.48 | $266.44 | $133.22 |