Wow. I could sleep for about 20 hours straight right now.
Some of you may know that I'm currently working on my MBA. I'm doing it through Indiana University's Kelley Direct Program. The vast majority of the program is completed online, which makes it a fantastic fit for me and my current lifestyle.
As part of the program it is recommended that we complete two in-residence weeks, which are deemed Kelley Connect Week. If you follow me on twitter at my blog account (@point_princess), or my personal account (@carolinelupini), you probably saw a bunch of tweets this past week with the hashtag #KCW15. Yup, that's my program.
It was a pretty fun week for multiple reasons. One was that I had a pretty awesome team for the case competition. If you've ever worked in a team before, you know that your team members can really make or break an experience. Well, my team was great. The second exciting thing from the week was that our case was on a bank in South Africa! We spent the week learning about the culture of South Africa and some problems that are currently being faced there. Considering my love of travel, the fact that we were talking about an unfamiliar culture and way of life the whole week made it really exciting. Needless to say, I can't wait to go to South Africa… and I'm hoping that I will be headed there at some point during the summer of 2016! Hopefully following an international consulting course in Botswana 🙂
Yesterday was a little bit of a sad day because I sold my motorcycle that I've had for the past three years. I found that with all of the travel I have been doing and plan to continue doing that she didn't make sense to keep around anymore. So, happy to have some extra money in my pocket, but definitely bittersweet overall.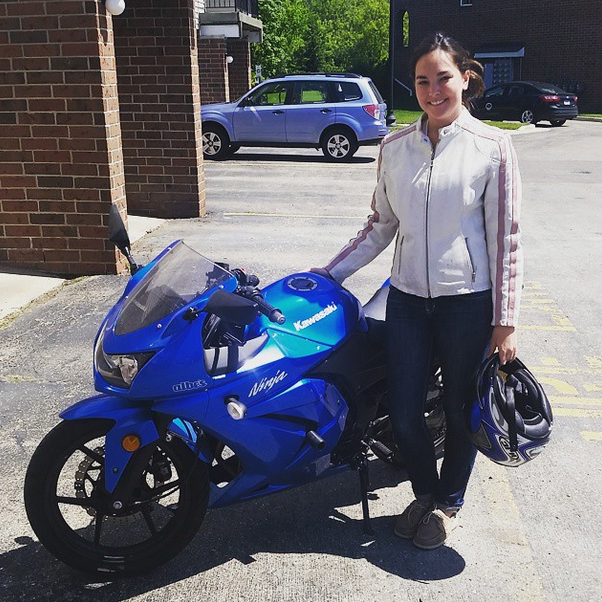 Well, looking ahead at the next week… I'm finally going on my Canada Hopper! I actually left yesterday afternoon and flew to Toronto, and spent the night in the airport since my flight continuing on to Charlottetown is at 7am. I've only been to Toronto and the southern part of Ontario, so I am really looking forward to seeing some more of Canada's beauty!