Do you enjoy snorkeling? If so, have you wanted to dive deeper in the water without paying hundreds of dollars for a scuba diving certificate? SNUBA diving is a perfect mix of the two that allows divers to enjoy the marine life a little closer.
SNUBA stands for Surface Nexus Underwater Breathing Apparatus. I first heard about SNUBA on a trip to Maui several years ago but didn't have the guts to try it and opted to snorkel instead. In addition, I was supposed to fly home later that evening and didn't want to put too much pressure on my eardrums by diving and flying on the same day. Years went by, and curiosity took over, so I decided to give it a shot on a trip to Belize earlier this year.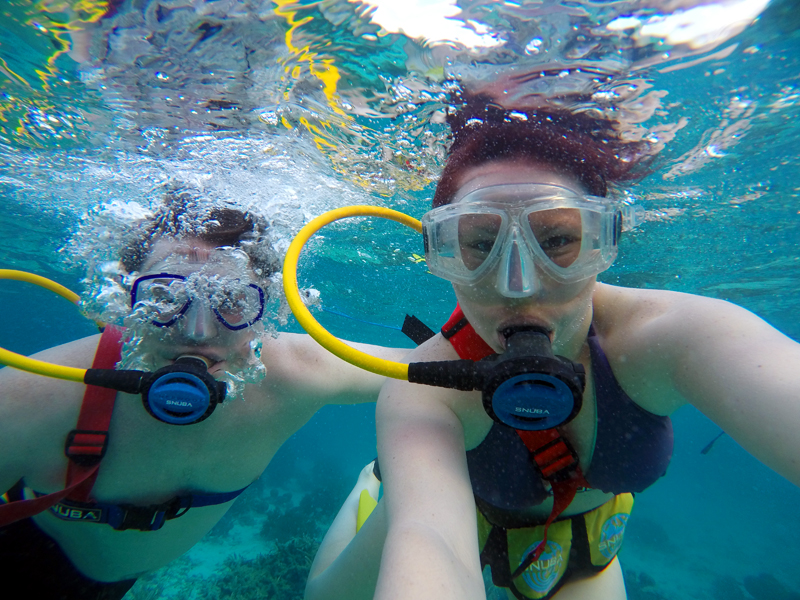 When you participate in SNUBA, your mask, regulator and hose connect to a raftful of air that floats on the water above you. As you progress under water, you tow the raft with you. You also wear a weight belt, which lets you go deeper if you're comfortable. You do not have to go too deep. If you're a bit nervous about breathing underwater and equalizing like I am, you can stay in your comfort zone, whether it's at 2 feet, 10 feet or 20 feet. The more comfortable you become under water, the deeper you can descend. Fins are recommended to help you swim faster and dive deeper.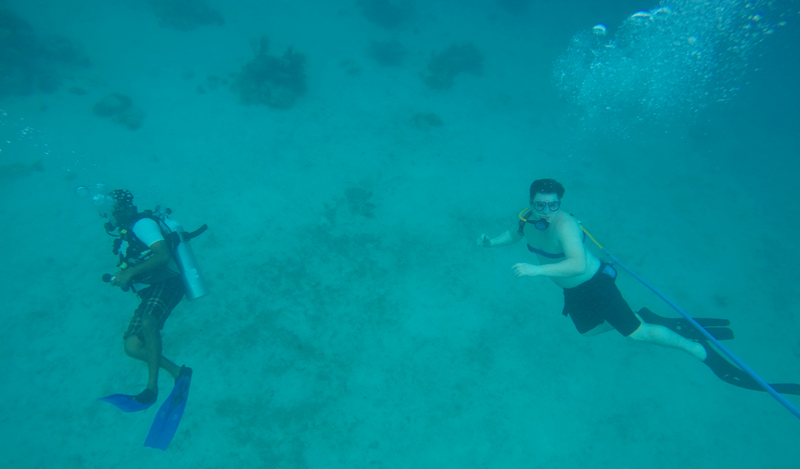 Our group went SNUBA diving at Hol Chan Marine Reserve off San Pedro Island in Ambergris Caye. In our case, all four of us were connected to the same raft. If you have an option to use separate rafts, I would recommend it. We kept tangling up with one another at first, which was a bit inconvenient. It also meant we had to travel in the same direction at all times. Our guide was helpful by pointing out some of the cool underwater creatures, including nurse sharks! By the time I got comfortable breathing and descending, we were back at the boat. I figured I'd be better at it on the second go.
Our second stop was in Shark Alley, not too far from the reserve. I had thought we would SNUBA dive at this spot also, but we just snorkeled, which was a little disappointing. We saw a bunch more nurse sharks, fun fish and even stingrays.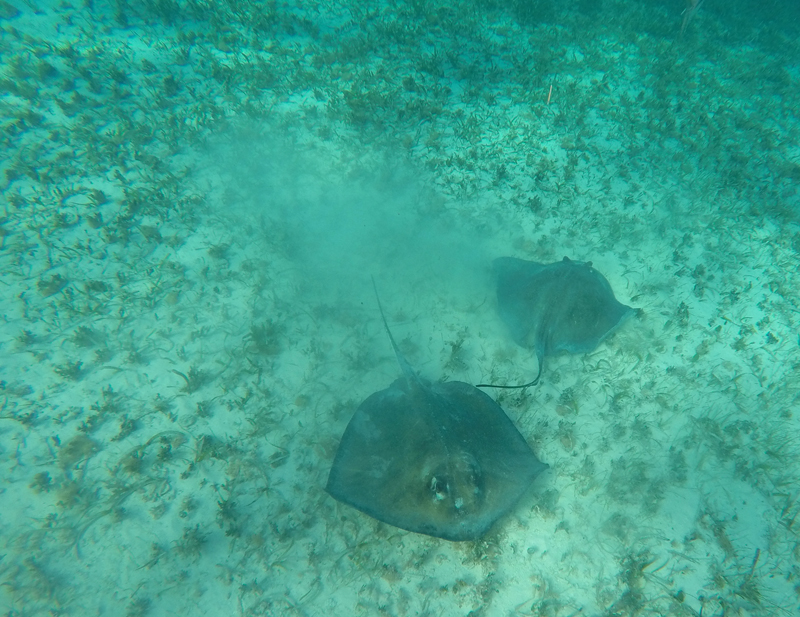 SNUBA was a pretty cool experience, and I think I'd do it again, given the chance, especially because I'm too much of a chicken to get a scuba diving certificate.
Have you tried SNUBA before? If yes, where? What did you think of the experience?