Disclosure: I have an affiliate relationship with Allied Passport and Visa. All opinions are my own.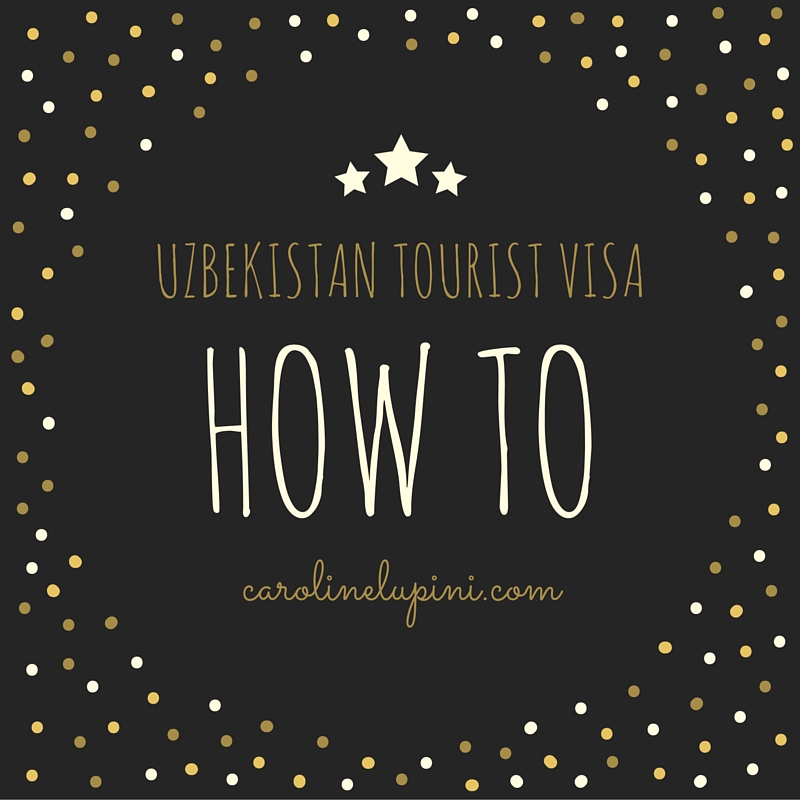 Visas are part of life if you plan to travel to a lot of countries, even if you have a strong passport like from the US. If you are from the US and you intend to visit Uzbekistan, you will need a visa. Here's what you need to do to get one.
How to Get an Uzbekistan Tourist Visa
Complete an Uzbekistan visa application online. You must print and sign the application by hand.
Take a passport-style photo (or have one taken for you).
Have your flights booked and submit a copy of your flight itinerary with your visa application. Though not explicitly required, it's not a bad idea to send along a hotel reservation or two.
If you are planning to stay privately on your visit, you also will need an invitation letter. If you are planning to stay in hotels and guesthouses there is no requirement for an invitation letter.
If you would like to apply yourself by post, you need to include a self-addressed, stamped envelope with your application for the return of your passport.
A 30-day single entry visa will cost $160 with standard processing time. Standard processing time for an Uzbekistan visa is 10 business days, so after sending your passport in and waiting for it to get back you should expect it to take about three weeks.
I had to apply for a few visas at once, and also wanted to work with people who were more experienced with visas for Central Asia countries, so I applied through Allied Passport and Visa. They charge a standard processing fee of $49 and handle reviewing your application, taking your passport to the embassy, and returning your passport after your visa has been issued. I have worked with them on a few occasions and have always had a good experience. Note that if you choose to use Allied Passport and Visa, you should ship your passport to them via FedEx. Mention my blog for $5 off your order.
It is also possible to get a visa for Uzbekistan abroad. One of the best places that has been mentioned online is the embassy in Bishkek, Kyrgyzstan.