Disclosure: This is a sponsored post, all opinions are my own.
Turkish Airlines is known to have one of the best ground experiences in Istanbul, if you are flying business class through the city.
With an extensive route network, especially in Africa and Europe, flying Turkish may very well make sense for one of your upcoming trips. Take a look at all of the destinations that Turkish Airlines has flights to and from.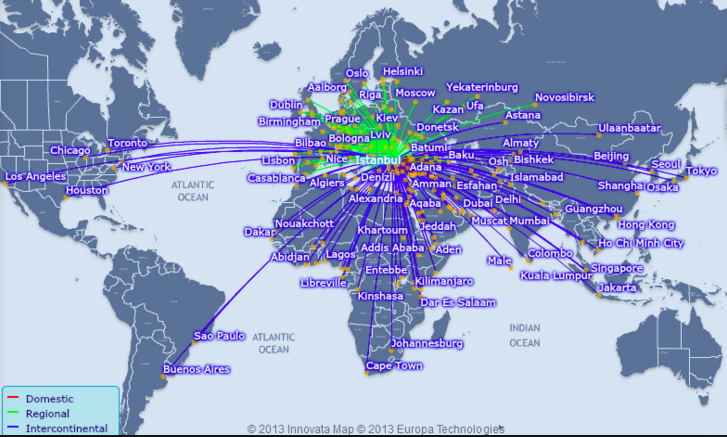 While Turkish Airlines offers a relatively comfortable economy class product, transferring through Istanbul as an economy class passenger can be a bit hectic. Bloggers who have done this recommend a two-hour connection time in order to comfortably make your connection. If you have extra time after making it through immigration re-check, the terminal is a fairly nice place to spend some time browsing before your next flight.
Flying through Istanbul as a business class passenger is an entirely different scenario. You will have access to fast track lines, as well as the gorgeous and spacious business class lounge. While Turkish does not have an industry-leading business class product in the air, they are known for great food in the air and their ground experience is said to be one of the best.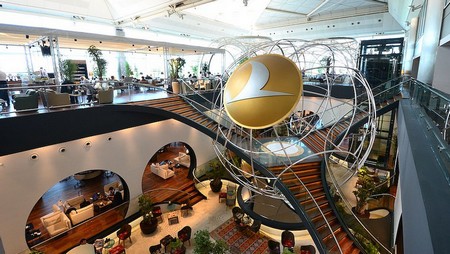 One of the coolest things about flying Turkish Airlines is that if you have a layover that is six hours or longer, you are eligible to take a free tour of Istanbul with TourIstanbul. Turkish Airlines will even pick up the tab for your museum entrance fees while you are on the tour; you really can't beat that. There are a few different tours you can choose from, but your options depend on the day you are flying and what times you are available.
I haven't yet had the pleasure of traveling on Turkish myself, but definitely can't wait until I have the chance to! In fact, there is a good chance that I will be flying on Turkish through Istanbul to get to Iran for a tour later this year.
Turkish Airlines has a good in-flight product and a great ground product. So, if you are flying in business class, book your trip on Turkish Airlines now.