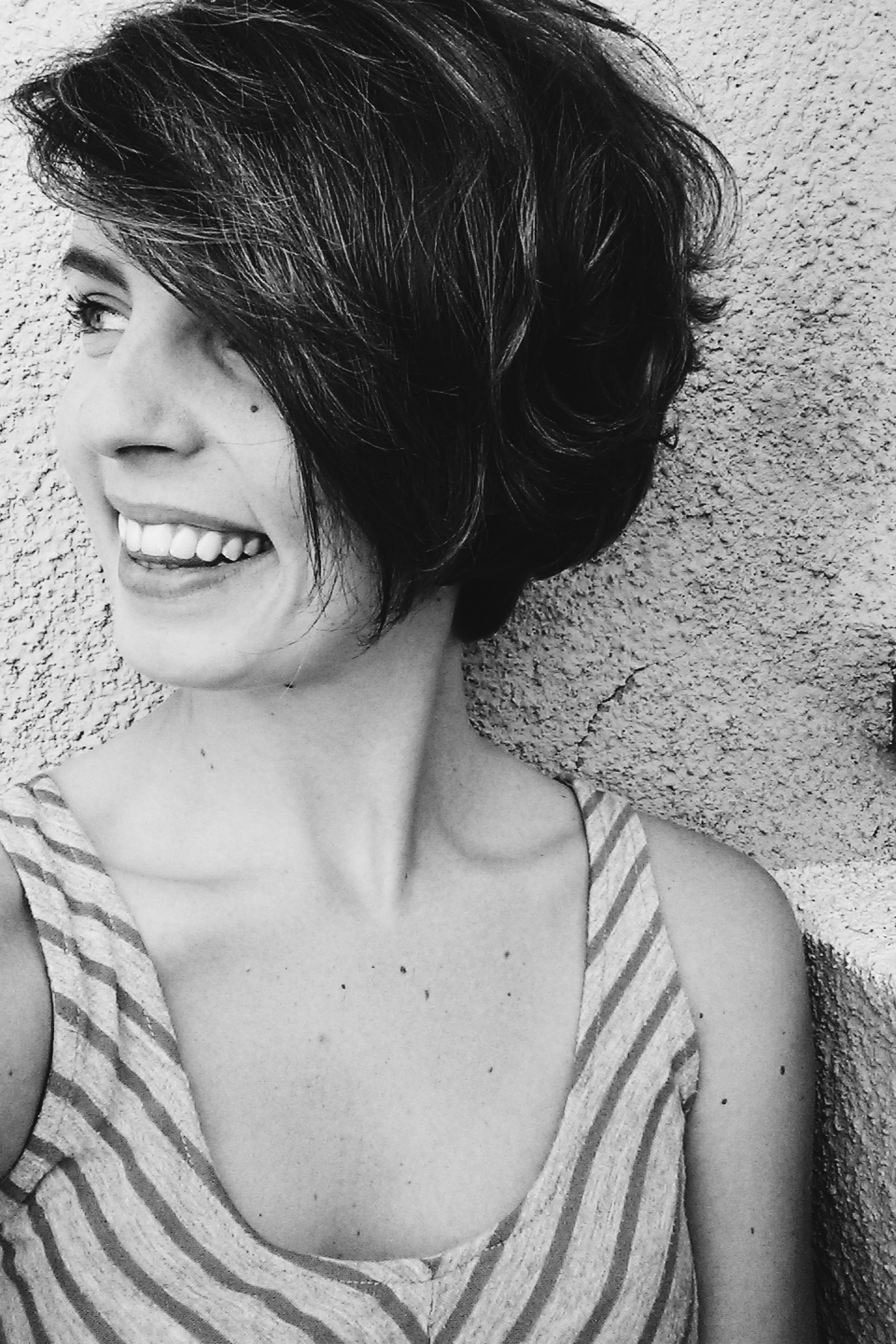 When backpacking, you learn so much about the countries you're visiting, the people you meet, and if you're lucky, you learn a little bit about yourself too. And if you're like me, you've also learned what you should have included in your backpack.
And last summer, I learned a few very valuable lessons. Before my trip, I did tons of research on what to pack, what not to pack, and what you can buy along the way. But as with anything else in life, you can never really know what's best until you're actually experiencing it – until you're in the midst of whatever it is that you're doing.
One of the worst mistakes I made from my last backpacking trip is the shoes I decided to bring. I know… I know… you're thinking: "Well, duh, lady!" Shoes are probably THE most important asset you have when backpacking. And trust me, I know. But I totally over estimated the shoes I brought. I won't even tell you what those shoes were. It's embarrassing. Really – I won't subject myself to the humiliation.
But besides comfortable, durable shoes, I have a list of my top 18 travel essentials that I will have with me on every backpacking trip.
Note: This post may contain affiliate links. Any support you choose to give is greatly appreciated. Keep in mind, I only recommend items I personally use and enjoy.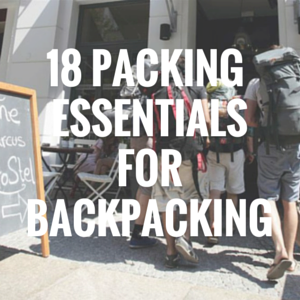 1. Sea to Summit DryLite Towel
– Whoever invented this towel – I bow to you. This towel is incredible and I will never travel without it. It's super light, and extremely absorbent. And drys so fast you'll forget that it was even wet. And, it doubles as a blanket on planes, overnight bus rides, and train rides. I simply cannot imagine traveling without it. And it folds up into a convenient little pack and takes up almost no space.
2. Rain jacket – This is something I forgot – *nervous gulp* – don't hate on me too much, please. So I learned that backpacking without a rain jacket is almost the most terrible thing ever…especially when your backpacking cohorts have rain jackets.  My friend Rachel had an awesome rain jacket. She used a Patagonia Torrentshell Rain Jacket
. She loved this jacket because it's super light, folds entirely into it's own pocket, and takes up virtually no space in your backpack. This jacket is made of a really soft material where it hits the back of your neck so your skin oils don't deteriorate the main jacket material – that actually happens. And when you're investing in a good quality rain jacket, you'll appreciate features like that that maintain the integrity of the jacket.
3. First aid kit – This may seem like a no-brainer, but I came across many backpackers who didn't have a first aid kit. But it is so important to have one! You never know when you'll cut your finger on a metal handrail, or fall down and scrape your knee on a trail – I'm telling you, bandaids are your best friend. And always carry a first aid kit that has an antibacterial ointment or spray.  I always carry a small kit like this one from Johnson & Johnson
. They come with a few different sized bandaids and also some NEOSPORIN – again… you will want that NEOSPORIN if you cut yourself.  And bonus: these hardly take up any space and are super light.
4. Any kind of light daypack – When you're out exploring during the day, you won't be carrying around your 34L backpack. Instead, you'll want a very light daypack that you won't even notice you're wearing. This is something I learned on my first backpacking trip. I forgot to bring a light daypack and had to buy a small backpack while on the road.
It was fairly light, but it was a bit bulky and did not condense well when it came time to pack it up. Rachel used the ChicoBag TravelPack15 RePETe
 last summer and I was constantly jealous of how light and compact the bag was. But she could fit SO MUCH in it for our day excursions. Like for instance, a small loaf of bread, bananas, and a jar of Nutella when that's all we could afford to eat!
5. ExOfficio Underwear – I cannot, and will not, ever, in my life, not even once, travel without ExOfficio underwear
. Like, never. These underwear are perfect for backpackers and are amazing for quite a few reasons.
They are extremely lightweight, highly breathable, tag-less, and they dry super quickly (you will never appreciate quick-drying underwear until you're backpacking and run out of clean drawers…) And these underwear are treated with Aegis® Microbe Shield™ to maintain freshness. They come in men's and women's styles. You need them.
A few other travel essentials, include:
Clothesline
Energy bars
BPA-free water bottles (preferably those with metal clips for hanging on backpack)
Hand sanitizer
Sun screen
Flashlight
Ziploc bags – These definitely come in handy!
Flip flops for hostel showers
All in one body wash/shampoo
Small pocket knife
Anker® external battery
Plastic utensils – can't recommend these enough. Either buy some or keep your plastic fork from takeout)
Wrist watch – when your cell phone dies, you'll wish you had a watch to keep track of time.
Alright, guys – what about you? What travel essentials for backpacking can you not go without?