Alex is a 23 year old lover of life, adventure & interior design. After moving to Sydney when finishing a journalism degree, he began his blog Inspire A Better Life to positively influence others to get out there and see all life has to offer. Join Alex as he discovers this life one day at a time, documenting his thoughts and other along the way!
Located only a three hour drive from Sydney, lays Australia's oldest wine region, the Hunter Valley is a beautiful weekend escape. Now, it's fair for you to assume that since you're visiting a wine region, you'll be spending your days on the wines, however there is so much more to than drink in the stunning Hunter Valley.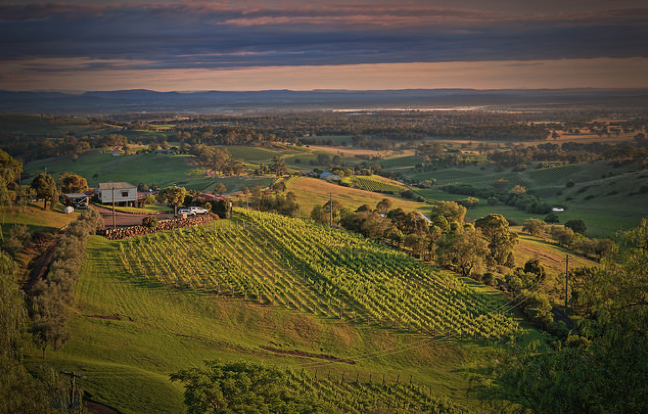 Source: https://www.flickr.com/photos/129440207@N08/22318953063
Hot Air Ballooning
If you're working fulltime, then no doubt you'll be looking forward to a weekend sleep in, right? Yes, but once you see the sun rise over the Hunter Valley from a hot air balloon; it'll all be worth it! What better way to wake up then to wake up with the vineyards, taking in the view from a bird's eye perspective. There are also packages that include breakfast, digital photos, and even VIP Special Flights if you're looking to pop the questions! Want the views but don't have the budget to hire a hot air balloon? Make the drive up to Audrey Wilkinson Vineyard to check out stunning views of the Hunter Valley.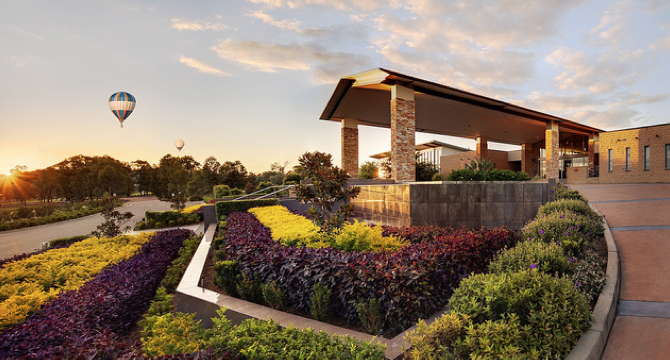 Source: https://www.flickr.com/photos/rodeime/9710900017
Wine Tasting
When it comes to choosing which wineries to visit in the Hunter Valley, you'll be spoilt for choice as vineyards are essentially next door to each other. And of course, you'll want to visit more than one, so it's probably better to leave the car back at the hotel unless you have a designated driver. Another alternative to driving around is, booking into a tour that takes you to several vineyards and can drop you back home to where you're staying. Better for the environment is renting a bike for the day to get around in!
If you're not a fan of wine, you needn't fret, the Hunter Valley is famous for a lot more than just wine. The Hunter Valley produces fantastic cheeses, olive oil, chocolates, and meat cuts. For this reason, most wineries will have in-house restaurants that will pair wines, with a beautiful meal that champions the best of the local produce.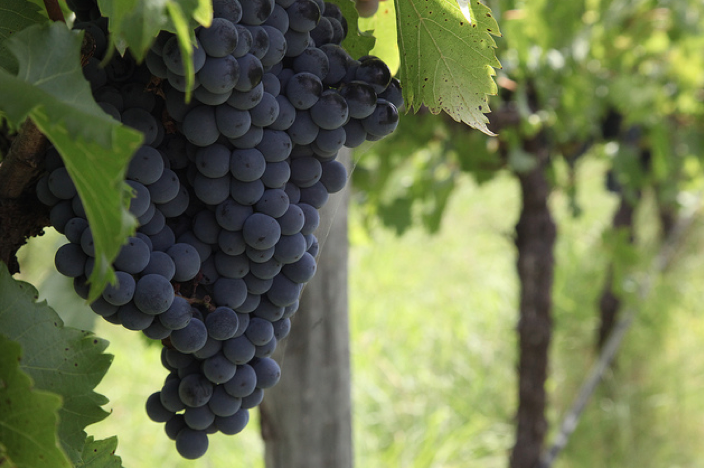 Source: https://www.flickr.com/photos/beyondcoalandgas/9299339354
Golf
If you would rather start the day with a game of golf AND take in the views of the Hunter Valley, today is your lucky day. The Hunter Valley is known by golf enthusiast as a sort of mecca, with several courses calling the region home. Additionally, the courses are placed harmoniously in the environment, and you'll see that vineyards often border the courses.  A crowd-favourite golf course is The Vintage, once ranked in the top 50 golf courses in Australia, and designed by none other than Greg Norman. Golfing is the perfect start to the day, getting your daily steps and exercise in before starting the day of wine tastings.
Spa Day
No doubt that after a long day of wine tasting, you're going to be a little bit inebriated or coming down from the drinks, so you're going to looking forward to a lie down. Post wine tasting, and pre-dinner is the best time to be booking into a spa treatment. Or if you're too tired from the day, pre-book the next morning, a visit to the day spa.
Hunter Valley Gardens
If you're a gardening enthusiast, lover of the natural environment, or looking for a family friendly activity definitely pay the Hunter Valley Gardens a visit. The gardens were created by a team of 40 architects, gardeners, landscapers, and engineers, and the complexity and well thought out layout of the garden shows it. Pre-pack a picnic lunch and find yourself fa shady spot in the grass to enjoy the views!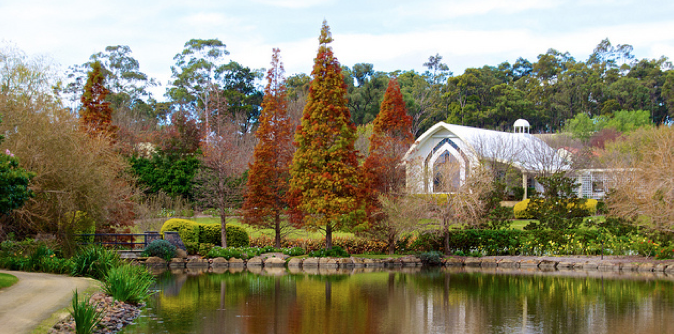 Source: https://www.flickr.com/photos/wyncliffe/14334906582
So there you have it, a few more things you'll be able to do in the Hunter Valley, that don't all include drinking wine. You'll need about two to three days to really experience the area, making it the perfect choice if you're looking for a weekend getaway from Sydney.