We all book vacations for different reasons. But chances are you're looking for some sunny sand time if you've booked your break in Bermuda. Still, lounging on a beach soon loses its appeal once you've rested enough. You want to get up, go out, and explore what else you can get up to on the Caribbean island of Bermuda. Here are just a few ideas:
Beach Games
Without a doubt, the beaches of Bermuda are right up there alongside some of the best beaches in the world. The warm sands here are an unusual coral color though. This coloring originates from the coral reefs nearby. That means that some water sports might not be permitted. Snorkelling, however, is not frowned upon and you'll get some great views. You can also enjoy beach volleyball and soft tennis on the beach. There is also a shipwreck close to one of the beaches. If you love horses, then Bermuda is perfect for its beachside trails.
British Bermuda
If you love all things British, then Bermuda's British history is quite literally all over the place. You are welcome to explore much of the Royal Navy dockyard, and there are even a couple of quite authentic pubs to enjoy. Some of the churches look quite similar in architectural style to the ones you might find in some areas of Britain too. Bermuda certainly has a unique identity of its own, but you can't help feeling that British flavor too.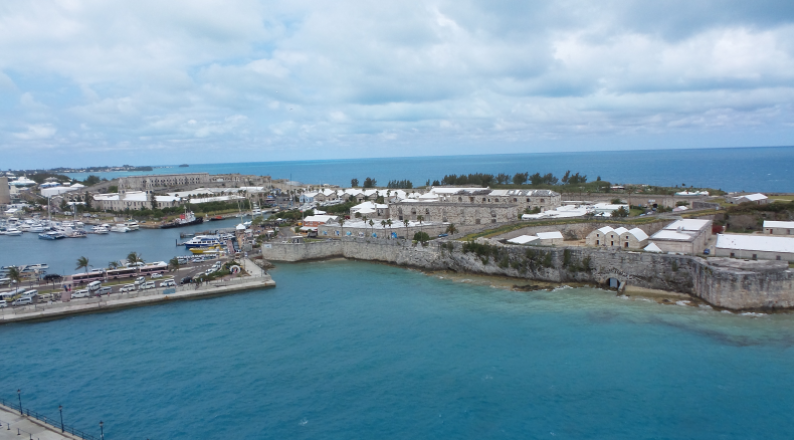 Golf
If you like the idea of spending your vacation playing golf, then you won't be disappointed with the course provision on Bermuda. Of course, the pace might be a little slower, and there may be a few stops to stare out toward the waters and the beaches between holes too. In fact, if you read this article detailing 15 things to do in Bermuda, you'll soon see there isn't enough time to do everything you might want to on or off the island.
Special Events
The Sunset Dinner Cruise has been popular for a while now. Take to the waters and enjoy some culinary delights with a fabulous setting sun backdrop. Cruises take place every week on Wednesday or Saturday for about two and a half hours. Weekends are all about live music on the island, and you won't be disappointed at the Crown and Anchor. If you're in town in September, you might prefer to take advantage of the island's famous food festival. And in October, you can join the glow worm cruise just after the full moon.
Museum
There is, of course, a national museum of Bermuda. This is a great place to find out the full history of this little island. It's great for kids too because there have been lots of long tales about shipwrecks and even 'monsters' at sea. If you are traveling with kids, you can expect them to enter for free. There is plenty to do and see. Even the setting is interesting. Anticipate spending much of the day here. Will you be basking on the beach, or keeping busy in Bermuda?