Written By Summer Campbell
With its velvety greenery, rolling hills, sparkling lochs, water mills, ancient archaeology and Highland cattle, the misty isle of Scotland exceeds even the most vivid and dream-like images of a stunning land of enchantment.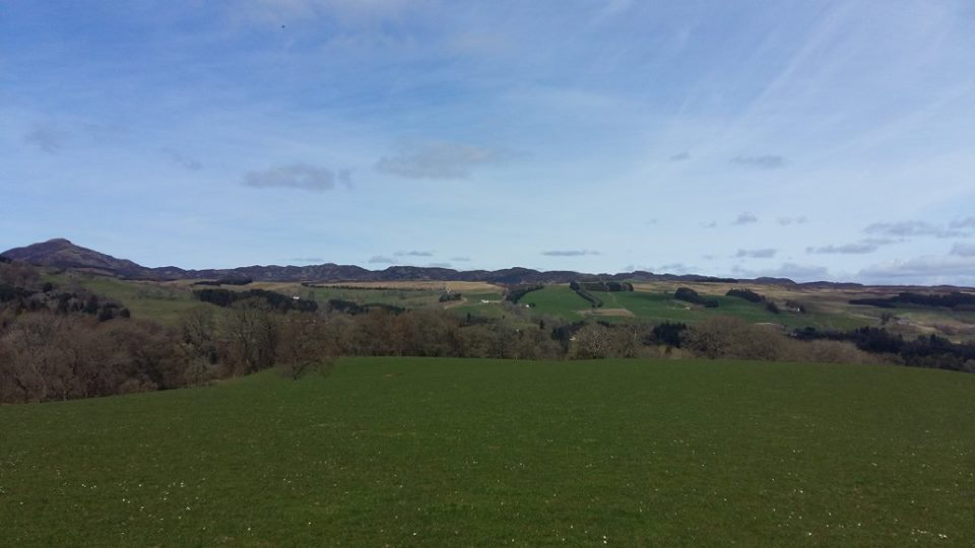 1. St Mary's Church, Grandtully
If you fancy a beautiful drive through the bovine-strewn countryside as well as an intimate encounter with art and history, St Mary's church just near the river Tay is a place that you must experience for yourself. From the exterior this church looks like a cow byre, and actually at one point in history was used as such. In 1636 Sir William Stewart commissioned a painted ceiling on a timber barrel vault. This ornately painted ceiling depicts the final judgement and was created using all natural pigments. It has been said that this chapel was dedicated to Mary Magdalene and I would say that the simplistic grandeur this chapel exudes would befit her.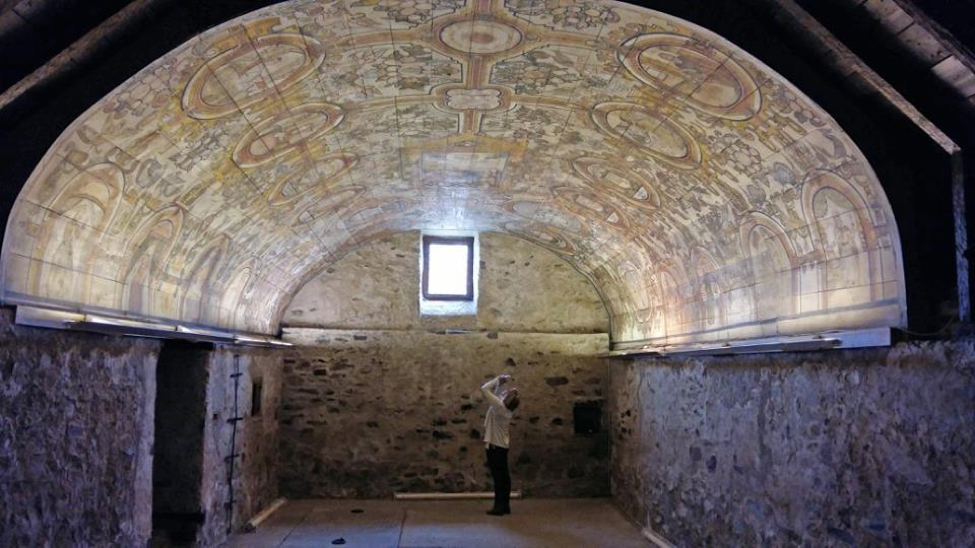 2. Rosslyn Chapel, Midlothian
The first phase of Rosslyn Chapel was completed in 1446 for the St Clair family to privately worship in. Unfortunately, after the passing of Sir William St Clair- 3rd prince of Orkney, it fell partially into ruin. As funding was low, and in an effort to preserve the interior of the chapel, a massive umbrella was erected over Rosslyn in 1997. In 2004, Dan Brown finished writing the novel Da Vinci Code and it became a best seller, thus bringing 176,000 visitors to Rosslyn upon its first year of release which finally made it possible to restore the chapel. The underground vaults are said to contain something of great significance and the chapel itself runs upon the ley lines of the Earth. There is an ethereal feeling inside this ornate piece of architecture, and a quiet walk amongst the grounds will sweep you off of your feet as it did me. Rosslyn will remain etched in my heart just as the curious stone carvings in the chapel will now be protected forever.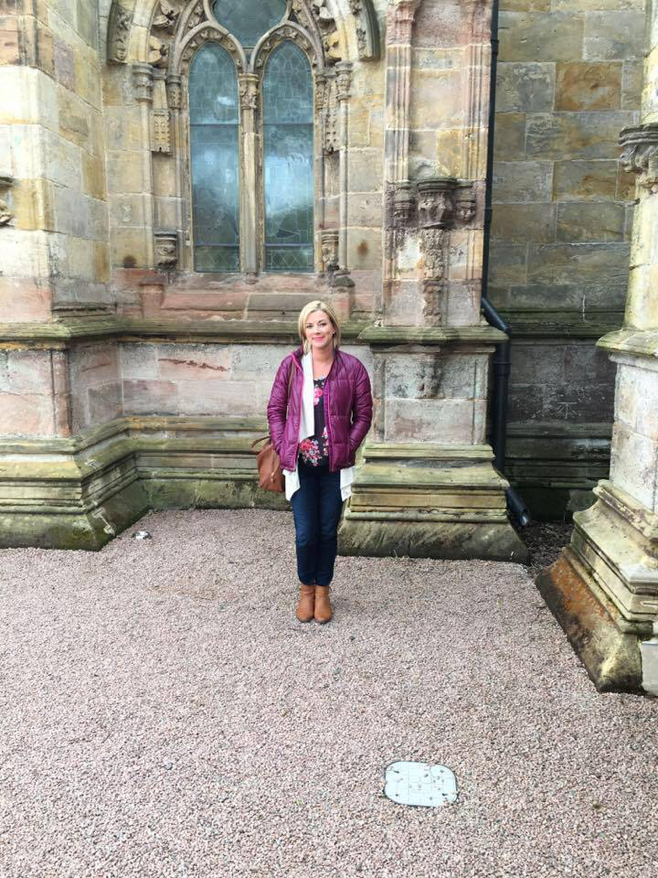 3. The Tomb of the Eagles, Orkney
Orkney is an island that is so rich in virtually untouched archaeological ruins, it is a must while in Scotland. The drive up the coast to the northernmost tip of the isle is absolutely breathtaking, and you can just pop yourself as well as your car onto a ferry for the hour crossing which is unexpectedly simple. In 1957, a farmer happened upon a tomb on his land which contained remains of people from the Neolithic period. The people at this site were buried ritualistically along with eagles and talons. One man was buried with two eagles and fourteen talons indicating he was some type of leader or revered individual in the group. White-tailed eagles are quite uncommon leading to speculation that these inventive people may have domesticated them. The walk amongst the sea cliffs toward the tomb is mesmerizing, and the privacy they allow you is unparalleled. I was able to shimmy myself into the tomb on a wheeled wooden board with a rope overhead and enjoy full privacy in the tomb itself.
4. Skara Brae, Orkney
Skara Brae is a Neolithic village overlooking the ocean and was inhabited for 600 years. This idyllic little village had compost areas, separate water cisterns and an antiquated plumbing system. One of the most exciting things about this site is that the village consists of individual dwellings with stone beds and dressers. You can look right into each of these rounded individual living spaces and picture what it may have been like to live there. It is absolutely amazing to think about the sheer ingenuity of the people that lived here and the lovely little community that they had built so long ago.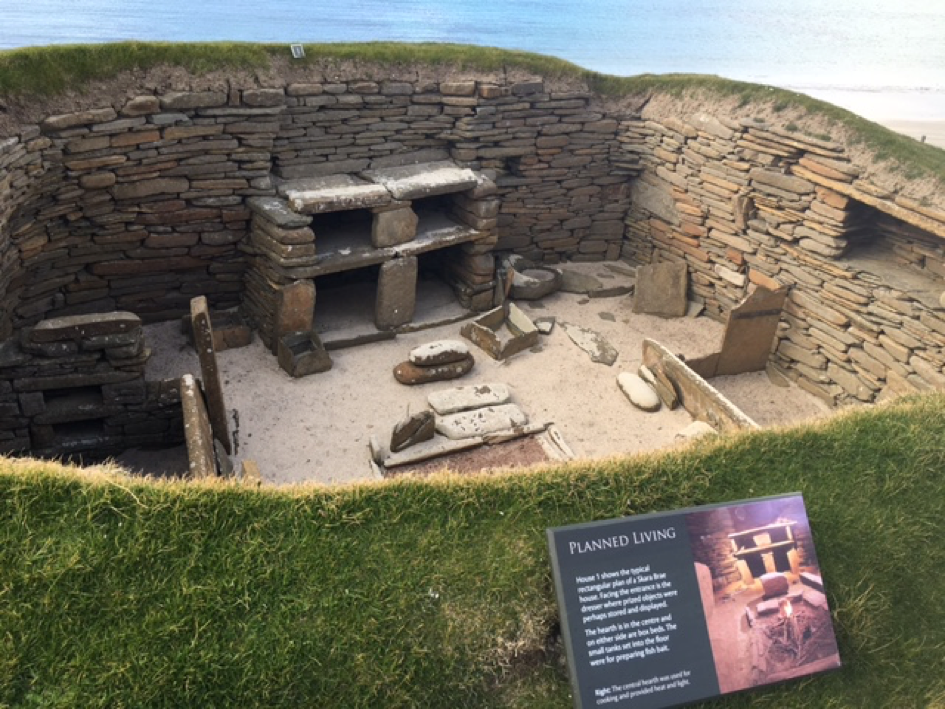 5. The Italian Chapel, Orkney
On Orkney, a dainty little chapel was built by Italian prisoners of war who were captured in North Africa during WWII. These men were taken to Orkney Island to build causeways whilst awaiting for the war to end. These pious men wanted to create a place of worship that felt more like home, so they built this chapel with very limited supplies and an astounding amount of heart. The murals inside are fine works of art, these true and strong men built a place of worship that is both humbling and magnificent.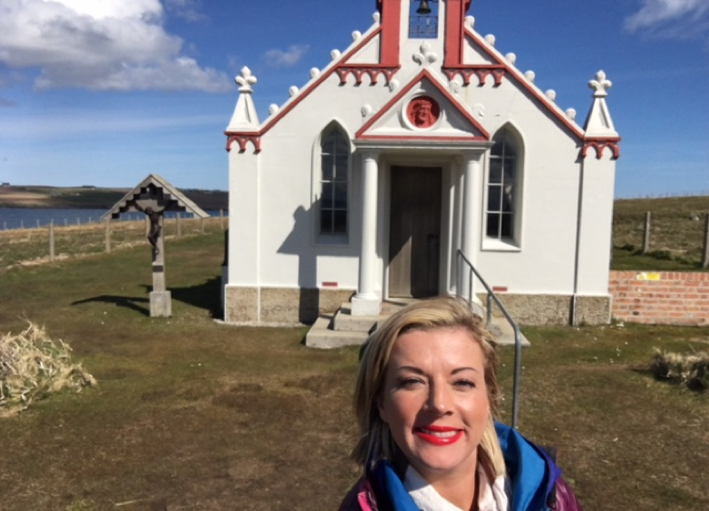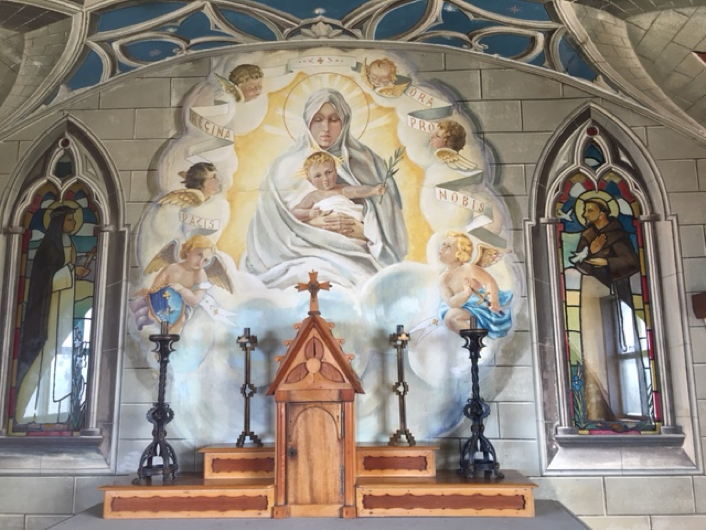 ---
About the Author: During the past several years I have been reading voraciously and it has opened my eyes up to wanting to see the world. My very first solo trip was to the Navajo Nation in Arizona to bring aid to the Elders, and since then I have been hooked! I love meeting new people, learning about other cultures and finding new and fascinating places and points of view to fuel my mind and spirit. I'm new to this whole adventure thing, so I hope you enjoy following along with me on what I hope to be many sojourns ahead…