The deep blue sky becomes a canvas for an explosion of color in the pink city of Jaipur in January. The festival of Makar Sankranti offers a kite flying extravaganza in Jaipur for experts and enthusiasts alike!
Kite flying has always been a popular childhood sport across India but has experienced a renaissance in recent years.
Makar Sankranti is an auspicious festival that celebrates the day that the sun moves into the northern hemisphere. At this time it's common for the people of Jaipur to make a pilgrimage to the Gatalji temple, 10 kilometers from Jaipur and for them to pray to the sun god for blessings over their health, wealth and crops. The festival lasts for three days. The highlight however is always the kite flying in Jaipur.
If you peek up at the rooftops of Jaipur on the 14th January, you'll see many bodies of varying ages taking control of the string of a variety of shaped, colored kites that adorn the city's skies. Mythical creatures, Hindu gods, political caricatures and other unusual kites dance magically in the sky, competing for kite flying trophies.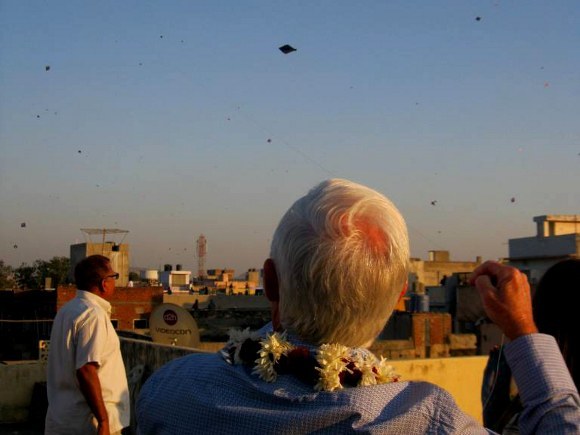 Makar Sankranti has provided a global platform and day for international kite flying professionals yet this community event remains open to all. You'll witness children clambering to get their kites into the sky, aided by their families.
With the kites launched on sharp thread the atmosphere is electrifying as kites get chopped by other kites and the broken kites fall to the ground, being chased by other children waiting in the streets below.
Dexterity and skill is demonstrated in the droves – one Indian master kite designer has previously demonstrated how to fly an astonishing 500 kites all from the one string.
Many kites have been handcrafted by traditional Indian craftsmen who venture out from surrounding villages just for this event. Tukal kites, which are four-stick kites, are thought to be the most difficult to maneuver. By night you can watch illuminated kites soar into the stars.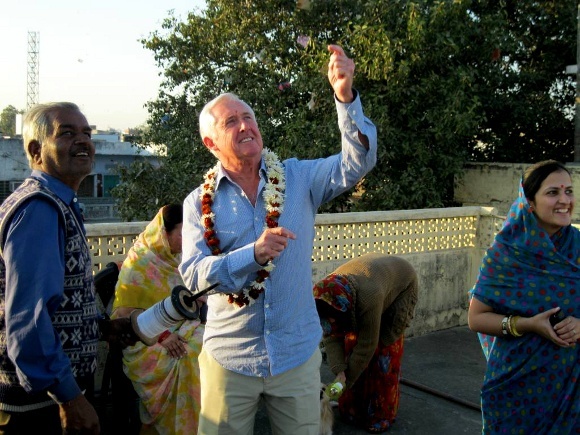 Some of our Enchanters were brought up in Jaipur and have many fond memories of this local cultural festival. This is what they have to say:
"You'll see the sky covered with kites. Even now, when I happen to see a kite flying anywhere, it reminds me of my childhood days spent in Jaipur. On Makar Sankranti the day always began with donating clothes and sweets made of sesame seeds. It ended with a brilliant kaleidoscope of all kinds of kites covering the sky and victory cries of "wo kata" – There, it got cut! – adding to the thrill!"
If you're already thinking about where to go to escape next year's January blues, consider planning a private tour of Rajasthan for this spirit-warming, culturally-thrilling event that you can get involved in!
Article provided by Mouli Bardhan of Enchanting Travels
Mouli Bardhan is a voracious reader, avid traveler and passionate foodie. As the Marketing & Guest Relations Coordinator at Enchanting Travels, Mouli enjoys writing about unique experiences and speaking with fellow travelers about their favorite adventures, and is often found discussing life, the universe and everything else, over a warm cuppa.