Traveling to South Africa was kind of a spur-of-the-moment decision (I blame Caroline for this one), but I haven't regretted it one bit. The country turned out to be one of my favorite destinations so far. The people were exceptionally friendly. The food was delicious. It was easy to navigate, relatively safe for two women to be driving, and it was inexpensive. The following is a summary of my nine-day trip to South Africa. We also spent two nights in Lesotho, an enclave country within South Africa, which are not included in this summary.
Caroline and I traveled together, so it was a no-brainer to rent a car. We flew into Johannesburg, visited Lesotho for a couple of days, then drove the Garden Route and ended our journey in Cape Town. We didn't have accommodations booked before the trip, except the first night. We stayed at a new place almost every night and booked guesthouses and hostels as we went, depending on how far we drove that day. Luckily, our trip was during the shoulder season (end of September), and we had no problems booking anything last minute. We averaged $17.77 per person per night.
Transportation includes our rental car, gasoline, tolls, parking and several Uber rides in Cape Town. Because Caroline left South Africa a day before I did, she returned the rental car, and I used Uber on my last day. Gas was about 90 cents per liter. Two-mile Uber rides in Cape Town were about $2. A ride to the airport from the city center was about $13. Please note, I am not including the cost of flights in this summary because I used a combination of a great fare out of New York City and frequent-flyer miles for positioning flights from and back to Salt Lake City.
Food is my favorite part of any trip, and food in South Africa was bomb! Caroline and I ate so much seafood, it was ridiculous. Of the unusual items, we tried a warthog and sugar-cured zebra. Breakfast (and sometimes dinner) was offered at most of our accommodations, often for an extra charge, but it was convenient. We also ate at restaurants a lot and bought snacks at a supermarket to eat while driving. We averaged less than $30 per person per day.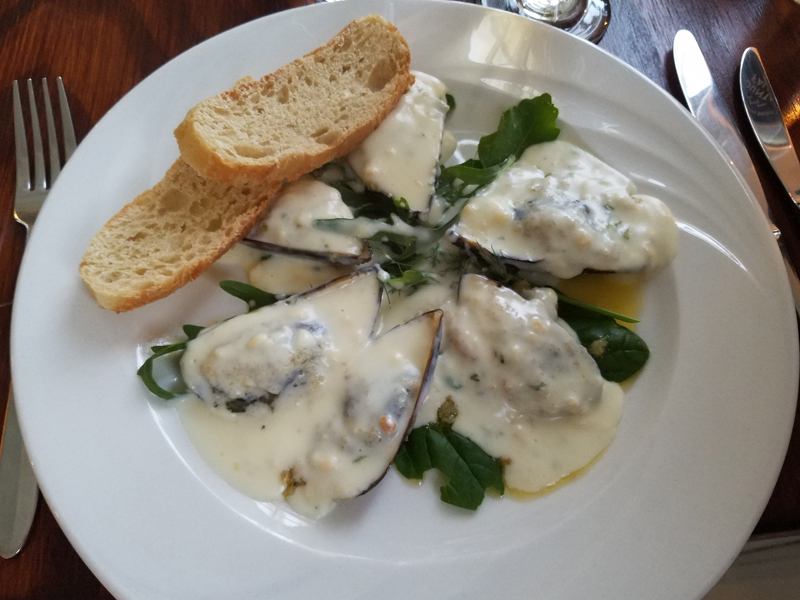 As far as activities, we visited the Cradle of Humankind and an ostrich farm, tasted wine at a few wineries, went to the Cape of Good Hope, saw a colony of penguins at Boulders Beach near Simon's Town and dove with the great white sharks in Gansbaai. I also went on a walking tour in Cape Town and took a cable car up to the Table Mountain without Caroline.
Overall, the trip to South Africa was pretty affordable at $776.71 for nine days. The rental car was convenient and gave us an opportunity to cover a lot of ground and visit many towns and attractions.
For more information on various country costs, check out Caroline's guide on what to budget in other places.
| | | | |
| --- | --- | --- | --- |
| South Africa (9 nights) | Total per person | Cost per day | Percentage of total |
| Accommodations | $159.96 | $17.77 | 20.6% |
| Transportation | $196.01 | $21.78 | 25.2% |
| Food | $259.93 | $28.88 | 33.5% |
| Activities | $134.90 | $14.99 | 17.4% |
| Souvenirs | $21.52 | $2.39 | 2.8% |
| Misc. | $4.39 | $0.49 | 0.5% |
| Total | $776.71 | $86.30 |   |