South Africa is one of the top-10 wine-producing countries in the world, and a trip there wouldn't be complete without visiting a winery.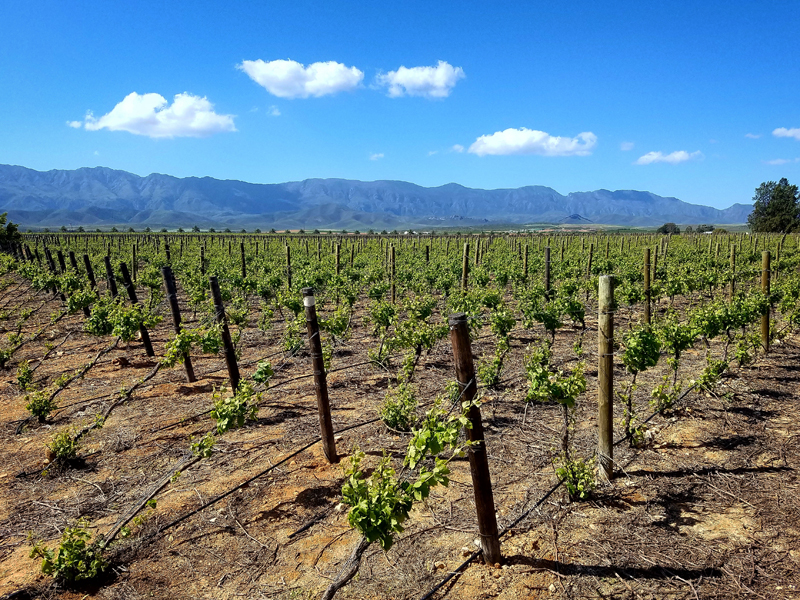 Most wineries offer tastings, which is a great opportunity to try different kinds of wine. Depending on the winery, a tasting consists of five to seven wine options, a couple of sips each, usually going from white to red. (Tip: Make friends with the person pouring wine, and you might end up tasting up to 10 different wines.) Some wine tastings are free, and others cost about 20 to 25 rand ($1.40 to $1.75) per person that is waived with any purchase. You can easily buy a nice bottle of wine for about $5 to $10 on location, so you might as well not pay for the tasting.
You might or might not know already that Caroline and I traveled to South Africa together. Having a rental car at our disposal provided us with flexibility, so we visited three wineries in three different wine regions: Robertson, Franschhoek and Stellenbosch.
Robertson
The first one we visited was Springfield Estate Winery. The setting was beautiful, and Renata, our hostess, was incredibly friendly. Our conversation progressed with each new wine we tried, and by the time we left, I felt as if we'd been friends forever. At one point, she even brought us an olive spread with some crackers to complement the wine offerings. Even though the tasting was free to begin with, we bought a few bottles of wine from this estate. My favorite was the Life from Stone Sauvignon Blanc, but the Whole Berry Cabernet Sauvignon is not to be missed!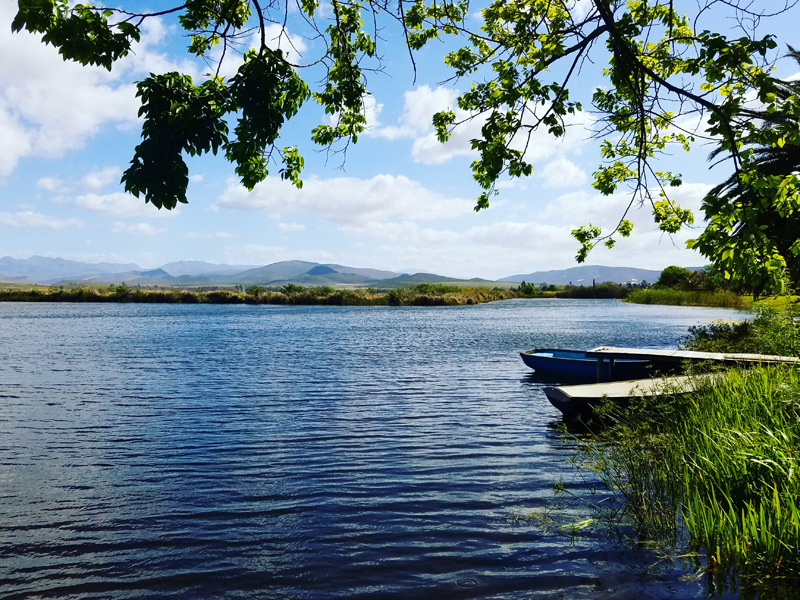 Franschhoek
The second winery we went to was Solms-Delta Wine Estate. The 325-year history of this winery is more interesting than the wine itself. The farm's previously disadvantaged workers in the apartheid era became shareholders in 2001, which has affected the taste of wine because "the attitude of the laborers affects what is in the bottle," Mark Solms, custodian of the farm, said on the estate's website.
We felt a bit rushed at the tasting room. Granted, Caroline and I arrived about 30 minutes before closing time, but the host began pouring two wines at a time just to get us out quicker. Cape Jazz Sparkling Shiraz was a highlight. Tastings at this winery are 20 rand per person. Neither of us bought anything, so I'm not sure if the fee would have been waived with purchase.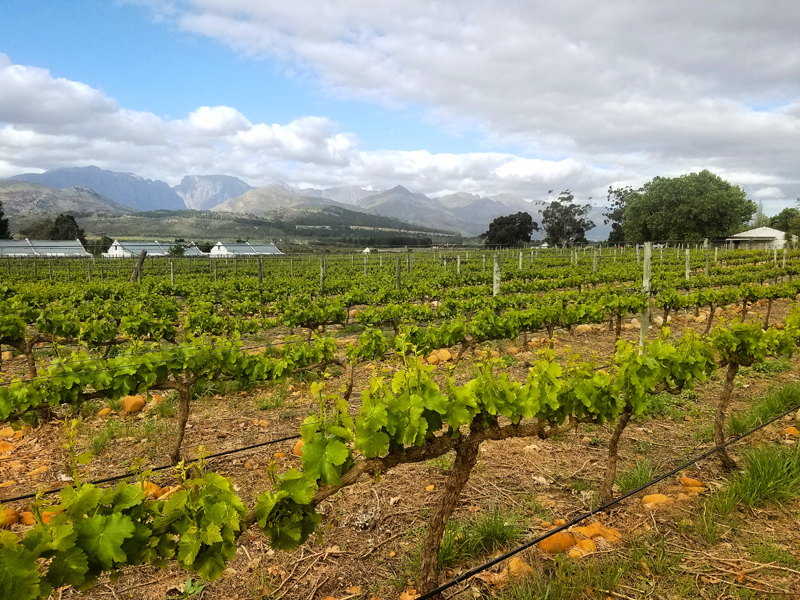 Stellenbosch
The third winery we checked out was Rustenberg Wines. This estate is quite sizeable, and I mean it's HUGE! We drove for about five minutes after passing the gate looking for the tasting room. Willem, our host, greeted us as if we were his best friends. The winery is mentioned in a James Bond book Carte Blanche by Peter Barlow, which was a great conversation piece. After trying the wines on the list, Willem was extremely generous to let us taste a few more. Tastings at this winery are 25 rand per person, waived with any purchase. My personal favorite was the Five Soldiers Chardonnay.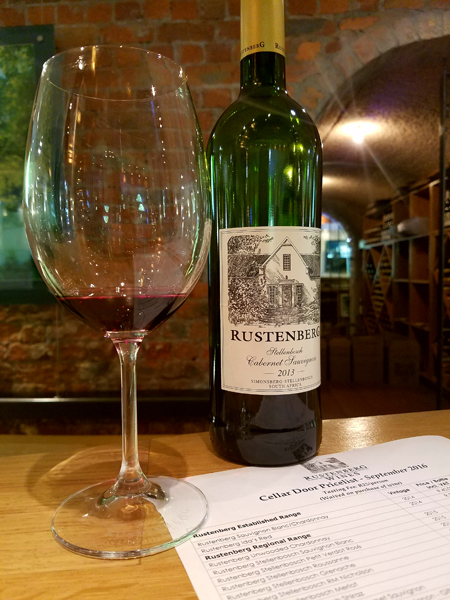 Although I don't consider myself an avid wine enthusiast, I recommend a visit to at least one South African winery — if not for the wine, go for the scenery and the atmosphere. And who knows, you might be surprised and find some wines to enjoy.