Visiting Guatemala was the highlight of my recent trip to Belize…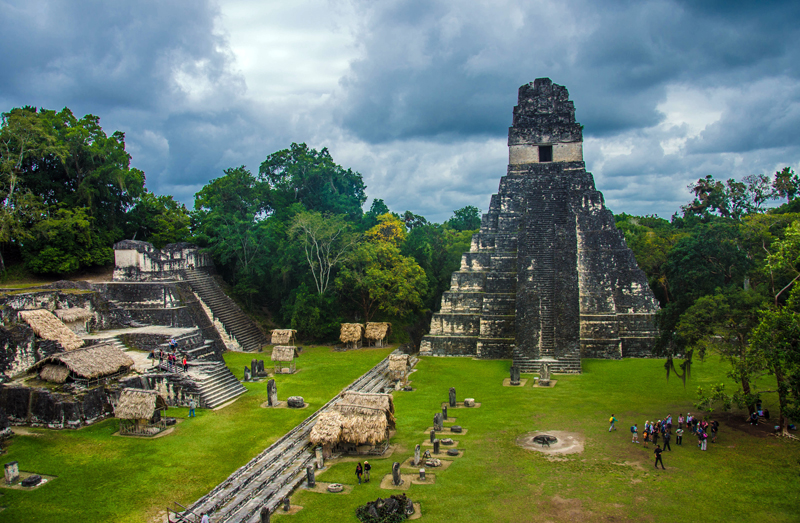 Yes, you read that right. Although visiting Tikal National Park was definitely part of "the plan," the plan itself was a bit vague as far as getting there safely. One of the options was participating in an excursion organized by a resort located in San Ignacio, Belize, where we stayed, that also runs its own tour company. The problem was, the tour cost $145 per person (not including border crossing fees) and was definitely out of the question. A DIY Tikal day trip was going to be the way to do it.
My travel companions had rented a vehicle, but then quickly discovered it's a lot more hassle taking a car across international borders than it's worth, so the plan changed to simply winging it.
My boyfriend and I got up at 6 a.m., as that is when the border opens. We were driven to the border in the rented vehicle by our companions, who had visited the Maya ruins a couple of weeks prior to our arrival and therefore stayed at the resort, and then just walked up to the border. Because it was early, the border was not busy. After paying the $18.50 USD departure fee and a 10-Quetzal entrance fee, we got attacked by two types of "vultures": money changers and cab drivers.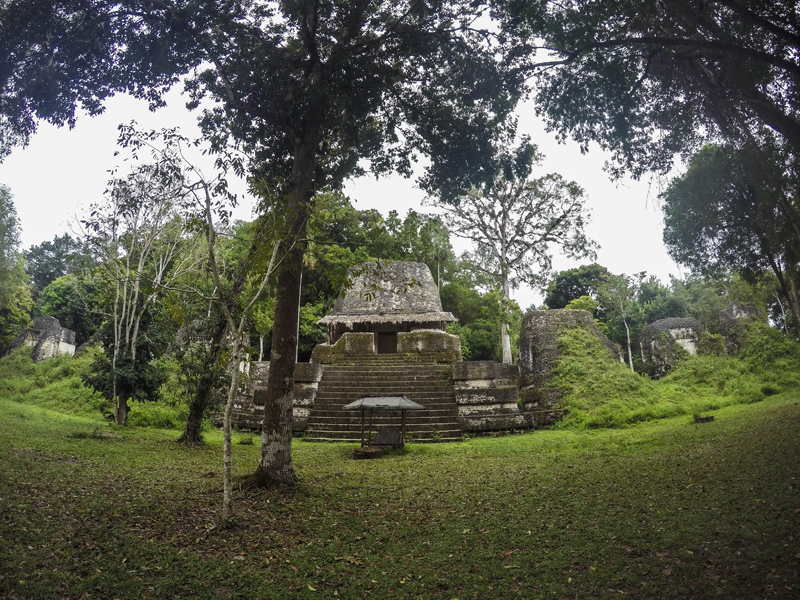 If you speak decent Spanish, which we both do, the money transaction should be an easy task. Of course you haggle a bit (c'mon, it's Central America!), but the exchange rates are reasonable considering you're right at the border. Keep in mind, you get a better exchange rate with US Dollars than with Belize Dollars.
The cab drivers are a different story, though. Immediately they surrounded us with deals and offers to take us all the way to Tikal, which is about 62 miles each way, wait for us and bring us back to the border. If you have money to burn and a group to fill a car, it's not a bad option considering you'd be in an air-conditioned vehicle (theoretically) with a private driver at hand. However, "winging it" for us meant something else…
We walked several minutes into Guatemalan border town of Melchor De Mencos, not without being followed by a persistent cab driver, and found street food: homemade empanadas for only 5 Quetzales (~$0.65) for a plate of five! What is this, heaven?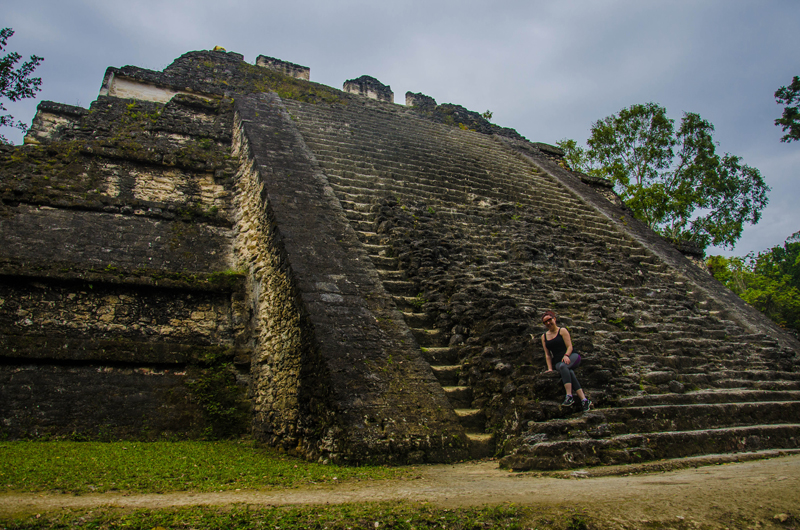 It wasn't long before we stumbled upon a van, or a "bus colectivo," heading toward Flores. Keep in mind, this shuttle does not take you all the way to Tikal. If you plan on doing this trip the way I did, you will have to transfer at Ixlú/El Cruce, which is right before El Remate, for another colectivo toward Tikal, but it beats the price of $145 offered by the tour company. When you're the only white people in the van, you know you're getting the best deal in town!
The first shuttle to Ixlú/El Cruce cost 30 Quetzales per person (~$3.88), and the second to Tikal cost 20 Quetzales per person (~$2.58), which is the same amount we saw locals handed to drivers, so we knew there was no foreigner tax. Total drive time was about two hours.
Once we arrived in Tikal, we paid 150 Quetzales each (~$19.38) to enter the park and then spent about six hours admiring the UNESCO's World Heritage Site's ruins consumed by the jungle and reveling in their rich history. The park covers an area of 220 square miles, and only 15 percent of it has been excavated, according to the Smithsonian Magazine. It's hard to believe something so grand was built more than 2,000 years ago without any technological help. I mean, the tallest temple stands at 212 feet tall!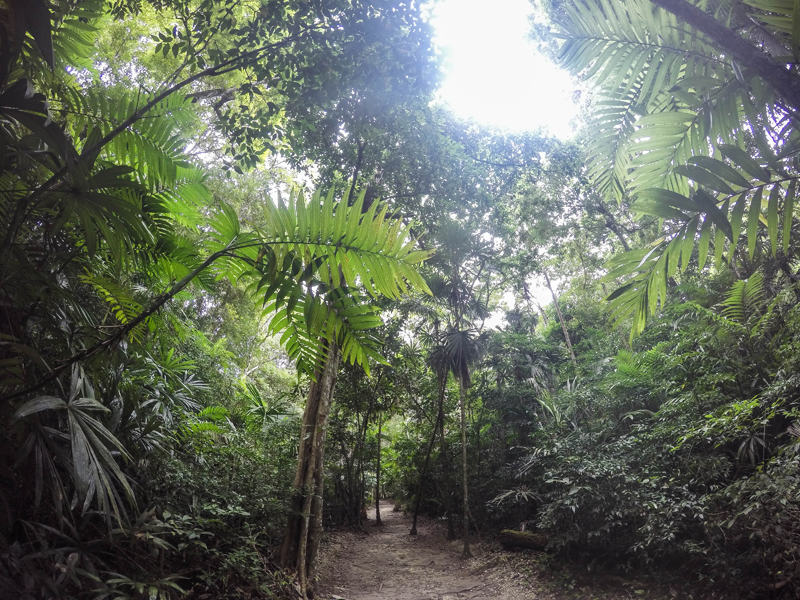 Upon returning to Melchor, my boyfriend and I spent about an hour in the town tasting all the street food we could find: tacos, pupusas, and of course not without a local brew Gallo. We walked back to Belize around 6 p.m., and the border was still open.
Personally, I love doing these DIY trips! All in all, we each spent about $55 on transportation, border crossing fees and food. We did not pay any fees to cross the border back into Belize, and we had a great adventure. Again, speaking a local language certainly helped, and we chatted with a couple of locals we met on the colectivos to kill time. I really mean it when I say my favorite day in Belize was IN Guatemala.