April 5 – 11
Yet another busy travel week over here! I spent the first half of the week flying and on the ground in China. I was able to book one of the business class awards to China, and it got me a good little chunk of the way to requalifying for Alaska Airlines MVP Gold 75K.
I had to position myself to DCA on the front end of the trip, so it was a crazy bit of flying. I'm actually based in Michigan, but with Easter/Passover going on in the same weekend flight options to DC were not great. I ended up taking the train to Chicago and using Avios to get to DC.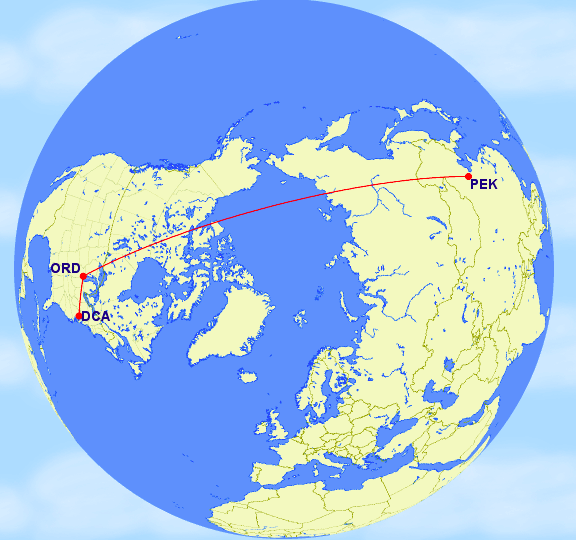 My second trip to Beijing was much better than my first. So I'm pretty glad that I allowed myself to form a better opinion of the city on a short visit. I'll be looking forward to visiting both Beijing and more of China in the future… especially with my handy 10-year visa!
In other news this week, I officially decided I will be traveling to Myanmar this summer for about two weeks. I always have trouble deciding where to go when I am using miles — and therefore basically have limitless options. After mulling over availability, my mileage balances, and talking to friends who have traveled to the places I was considering, I decided that Myanmar made the most sense. I still have to actually book my ticket, but that's a work in progress.
Next week I'll be headed off to Russia for some more adventures… can't wait!