Regardless of your view on tattoos, it's hard to deny the fact that there's a huge number of us in our 20s and 30s that love tattoos. Since I have a tattoo that was inspired by my love of the mountains, I was curious how many others I could find with great stories about tattoos that were inspired by traveling or that were inked while traveling.
---
Here's my little mountain inspired tattoo that I had done in August of last year. After living out in Colorado during last ski season, I really felt like I had found a home. I still travel a lot, and probably always will, but this is a way that I can have a little piece of the mountains with me regardless of where I am.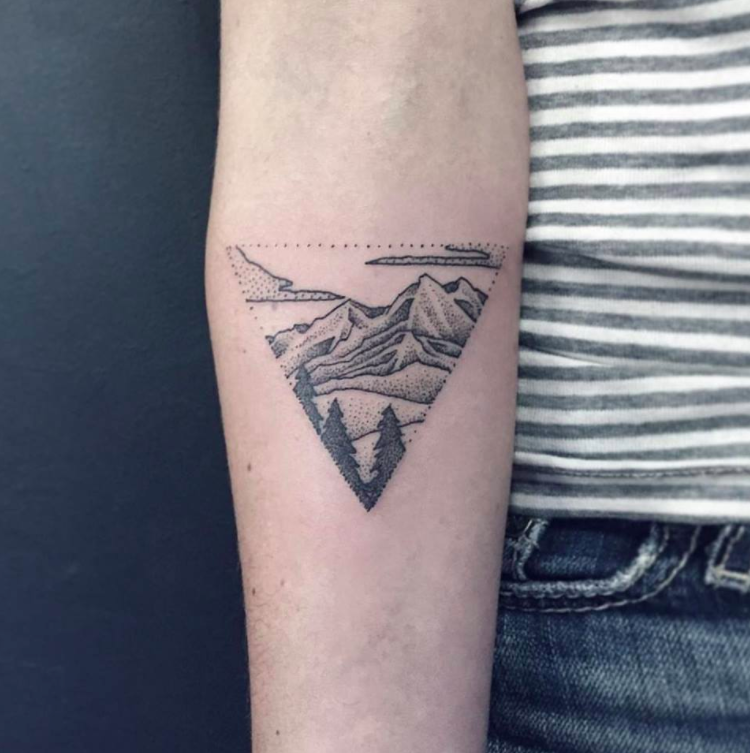 ---
Anna Durst: Got this one in Cairns, it's a part of all the travels. "If it's important enough, you will find a way. If it's not, you will find an excuse." Anna's Instagram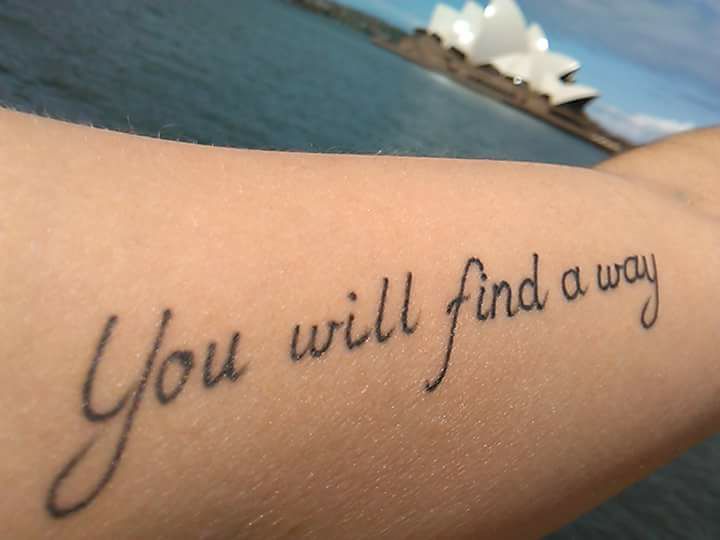 ---
Samantha Alicia: I got this in Singapore, my grandfather was a fan of Odin and this is his symbol, known as the valknut – representing slain warriors. I got it at the most amazing shop, great friends of mine! Samantha's Instagram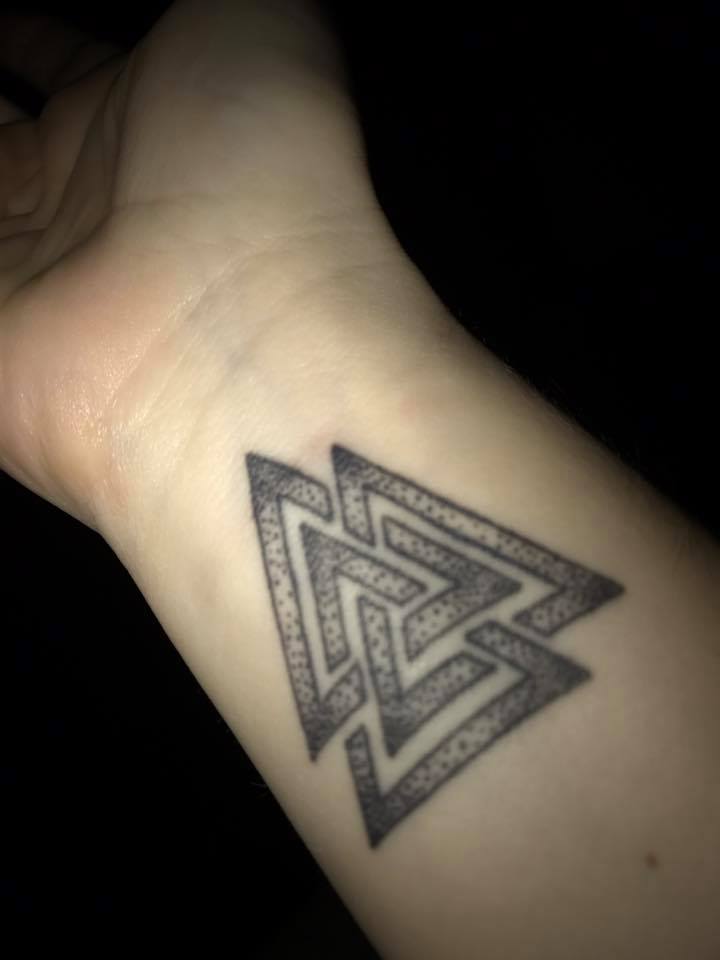 ---
Kristen Adrianna Larsen: I studied in Florence for a while and for me it became like home so I ended up getting a giglio tattoo while there. You will find a symbol or something that makes you think of that place and those special memories and you'll know it when you see it.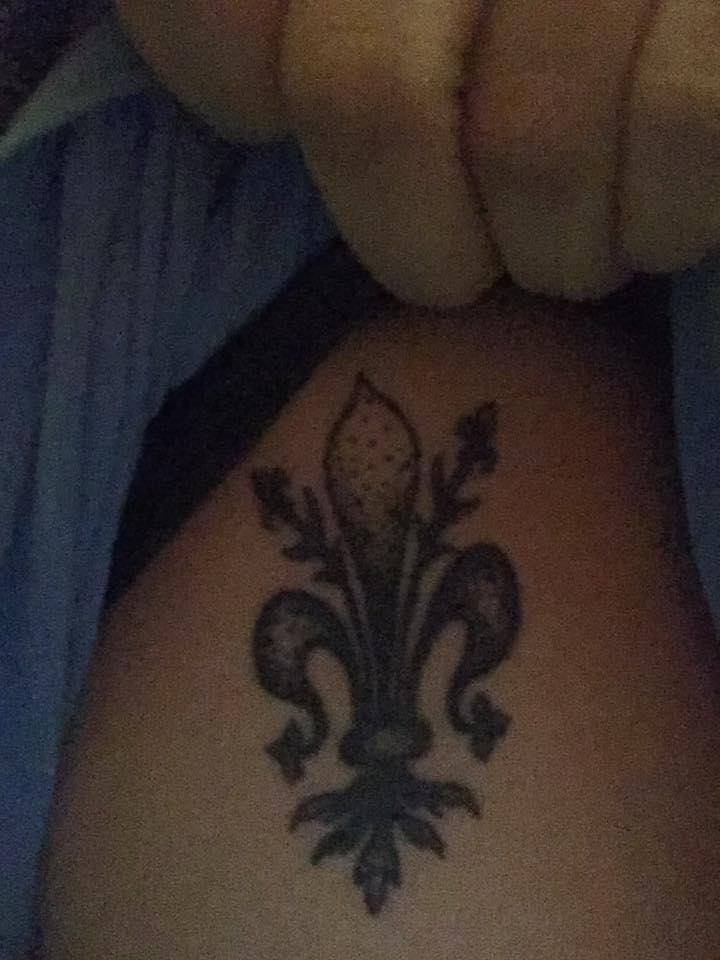 ---
Kristin Templin: I have a city skyline one that combines my 3 favorite cities (Hong Kong, Auckland and New York) where I spent a combined 10 years of my life. I now live in Prague and may add to it.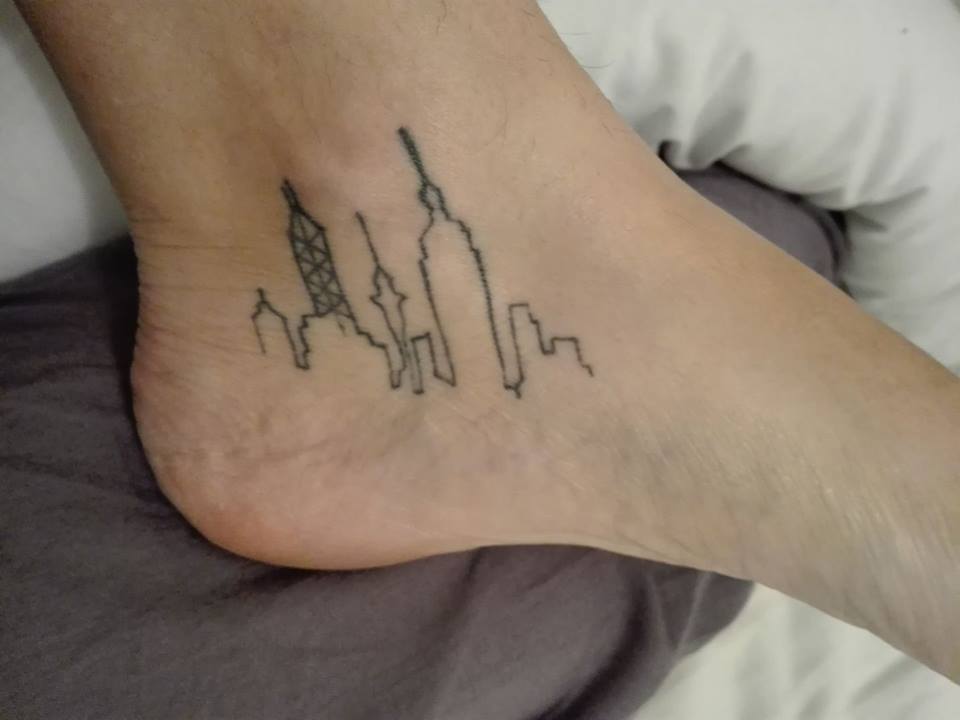 ---
Becca Anne Robinson: The compass has the roman numerals "lxxv" above it, which is 75, for driving all of I-75. Becca's Instagram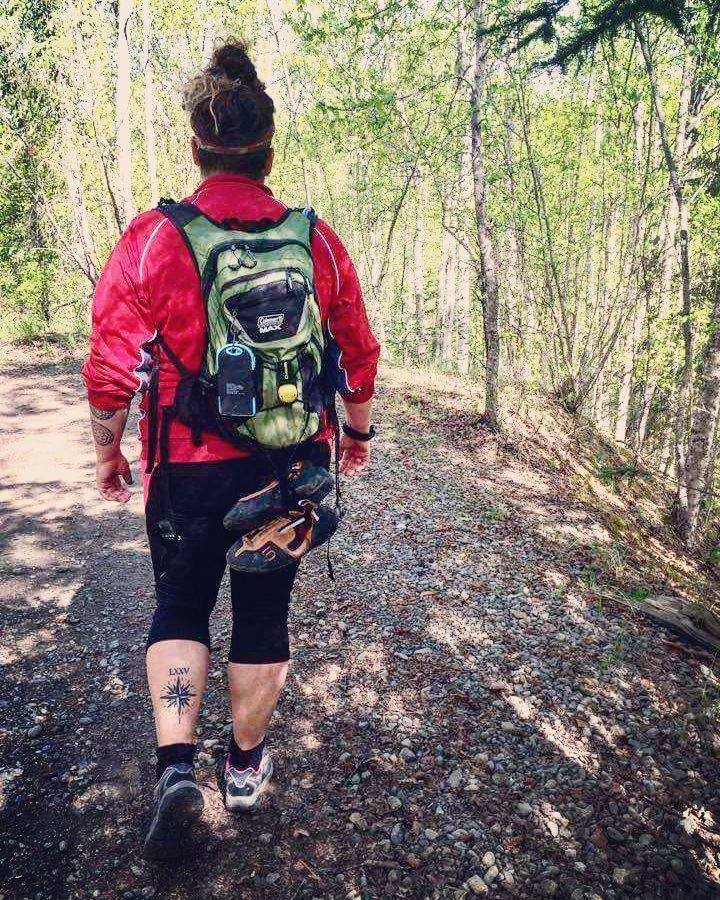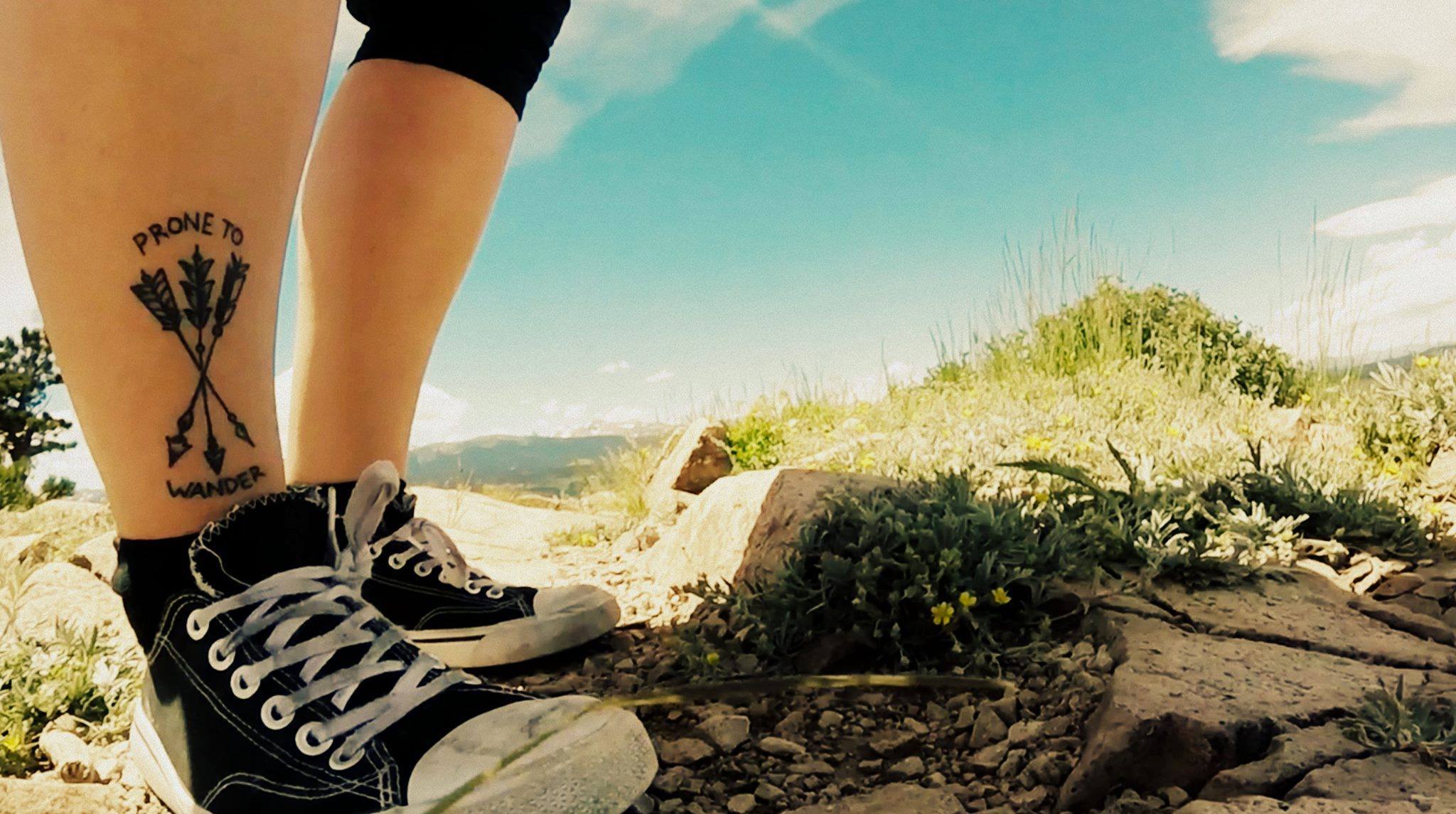 ---
Lila Berryman: When I was in Thailand, I met a German woman who had a wrist tattoo of the world that I absolutely fell in love with. Fast forward a month and I was in Pai, on the day of the Lantern Festival, with nothing to do. So I asked the hostel owner where the best tattoo parlors were and went there, spoke with the tattoo artist and he's like 'when do you want it' and I knew I'd wimp out if I waited so I was like 'do you have time now?' And he did, so an hour later I had my favorite traveling souvenir. That entire day was a rollercoaster, so much fun. And it was a traditional bamboo tattoo; the artist gave me the piece of bamboo to keep.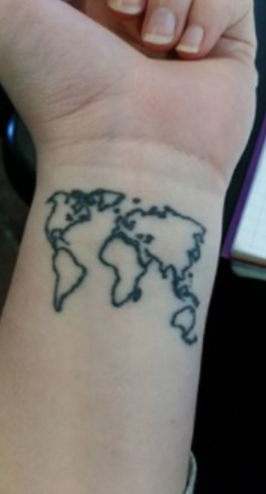 ---
Melissa Vaughn: Just got this in India. I wanted something with both a simple henna pattern and spiritual. The symbol is an Om or aum. It has many meanings in several faiths here but generally symbolizes the beginning and endlessness of the universe.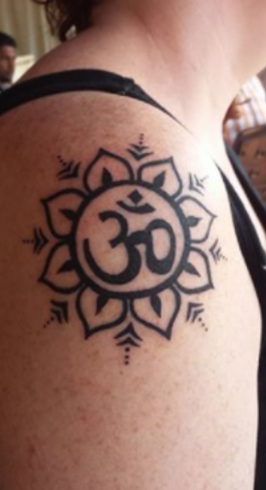 ---
Marissa Carnahan: Misneach, pronounced (MISH-nyah) is Irish Gaelic for bravery, hopefulness, and exuding a positive spirit. For me, this tattoo symbolizes all of the trips I've taken around the world and the courage it takes to immerse yourself in new cultures. Marissa's Instagram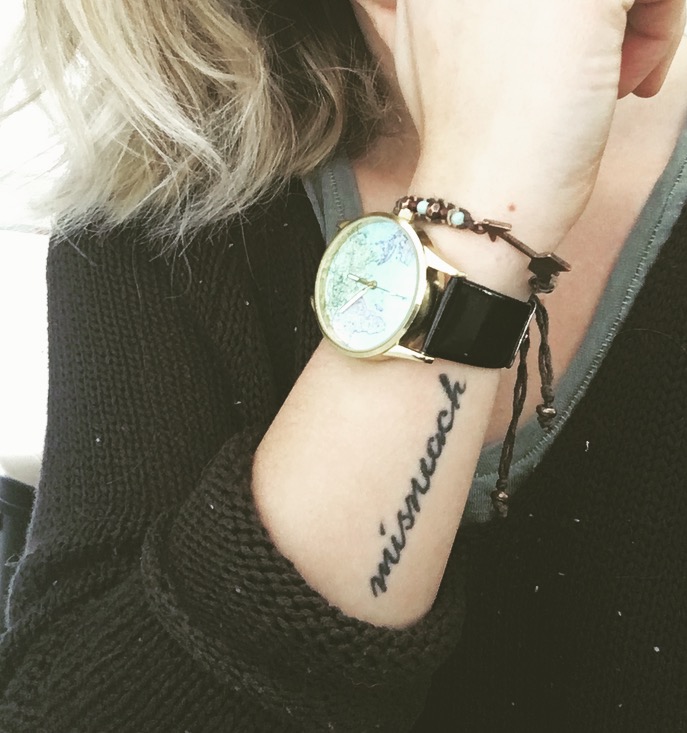 ---
If you're a girl who loves to travel, join the Girls LOVE Travel Facebook group!