Written by Summer Campbell
The land of the rising sun is a beautiful and enchanting place wherein lies such a multitude of layers, it's like playing 'I love you, I love you not' with a Peony rather than a Snapdragon. The varying landscapes, the energetic buzz of people scattering like the fall leaves over the eaves of the temples where you can strain to hear the sounds of an otherworldly silence while sitting under the watchful gaze of a Buddha. Whatever it is that strikes your fancy, below are some tips to ensure that your trip to Japan is as magical as the land itself.
1. STUDY!
One of the main things I do for any trip is to immerse myself into the learning about the culture as well as to get an accurate understanding of all the things there are to do and see. I actually find that this is half the fun of traveling as it prolongs the excitement. The great thing about being well prepared before going is you get a clear idea of everything you would like to see and can make your plans a little more free flowing so you aren't so scheduled that you don't enjoy the present.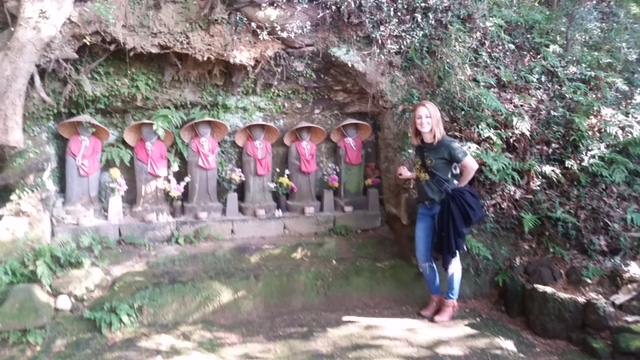 2. Learn a few key phrases

Before my friend Lynzie and I left for Japan, I learned a few greetings, polite phrases and sentences that I thought I may need to use personally. As we were shopping around Shibuya, we could not find a restroom to save our lives! I went up to a lady at an information counter and asked, "Otay aray wa doko deska?" Not only did she direct me to a restroom with a lovely heated toilet seat as they have everywhere in Japan, but it produced full on laughter on her part. In the countryside of Chiba Prefecture, people don't speak much English. I told the sweet little lady that served us our "melt in your mouth" Unagi eel, "Gochiro sama deshta" (you fed me well) and she giggled like a little school girl. Mostly, I just find this a polite practice, but the smiles and laughter it induced was an added bonus.
3. Ask questions

When I am booking an Airbnb, I narrow my search down to a couple choices and then ask the host/hostess some questions to get a clear indication of how helpful they are. For our stay on Shichirigahama beach, I asked the host, Coco, for his advice on things to see or do in the area. Coco's response was warm and detailed, and when we arrived at his Airbnb, above a California style cafe, he greeted us with homemade ginger ale and Japanese pear confirming our choice. This process may seem like an interview, but I find it gives you a vibe about the person and place. As Coco would have said, "I feel the good vibes from the beach telling me that everything is going to be alright." We actually ended up becoming friends with him and his wife. One night we all went out to his favorite Yakiniku restaurant where we sat for hours to eat, drink and enjoy the company of new friends. I would say the same thing goes when you're out and about in Japan…talk to strangers! Even on the subways where people were hurrying along, every single person we asked for help in Japan was willing to take the time to help us in any way they could.
4. Try new foods
One of the best ways to find out where you should eat is to get local advice or even better…dine with the locals. Our Airbnb hostess in Tokyo, Sanae, took us to an Izakaya, which is an informal dining establishment similar to a pub. Lynzie and I decided to let Sanae, who invited a few friends to come along, order a plethora of dishes. We gave each dish a fair shot even though they were all new to us. We had delicious fried octopus, shark cartilage with pickled plum, and a full fried fish that was still giving us eye contact. Although we weren't able eat some of the more exotic foods in their entirety, we at least tasted everything. Who knows? Your new favorite food could be just waiting for you to discover it!
5. Buy a train pass

If you are going to be in Japan for a week or more, it's a good idea to look into getting a Japan rail pass if you are traveling much beyond the boundaries of Tokyo. As this pass is $244 for a week and we weren't traveling far enough to necessitate it, we bought a PASMO pass. These passes are sold at Narita and Haneda airports, as well as at all the train and subway depots. You must pay cash to charge these cards, and recharging them is also quite user friendly. There are ATMs everywhere in Japan and to use  the 7-11 ATMs, my credit union only charged $1.80 per transaction. The one thing I would say is clearly map your train route from the airport if you don't want to pay the $40 to take the express train into Tokyo. We spent less than $10, but it took us four hours to get to our Airbnb because we were a little lost and confused with our luggage in tow. Luckily, we met someone on the train who helped us get to our destination because we looked a little displaced. We actually ended up gaining a friend in the process because of it. On the way back to Narita, we decided our sanity was worth the $40 express train. After taking the trains throughout our visit, we finally got the hang of it and made it all part of the fun!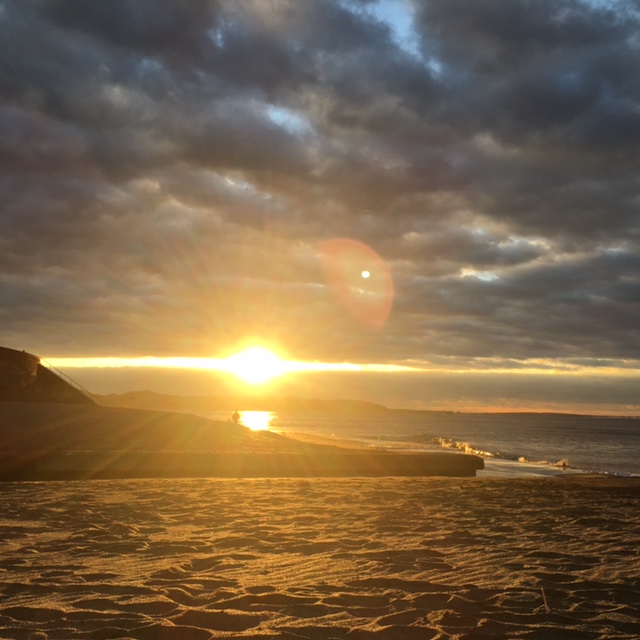 6. Get Naked!

One of the most intoxicating experiences we had in Japan was bathing at a Japanese hot spring called an Onsen. Our day was spent hiking up a boulder strewn path to a temple built in 724 CE and this was after walking 20-30,000 steps daily while in Tokyo, so as my friend Lynzie put it, her "dogs were barking." Our feet and our minds needed a break. We chose an Onsen near the beach, as it is difficult to find one that allows tattoos. Some Onsens you bathe 'Konyokuburo' style with mixed sexes, but the one we chose was divided between the two. I know for some people getting naked in public can seem a little daunting, but it's SO worth getting over any reservations you may have about it. It is a very natural thing and no one is looking at you…trust me! We languished in the nutrient rich waters with the sea air blowing on our faces and the sparkling stars in the inky sky above us as we listened to the Japanese elms rustling gently nearby, we were more than sufficiently lulled into relaxation. Besides, no one is ever going to see you again…what happens in Japan, stays in Japan.
7. Book a tour with a local
On our last day in the countryside of Narita, we booked a tour with a local guide who will pick you up from your hotel or the airport to take you around to local sites and to meet local people. As we only had eight days in Japan, this was a very important last day for us. We booked with a gem of a man named Katsumi, who runs Narita Rainbow Tours. We toured a local sake brewery, a rice cracker shop that still grills them slowly over stone and coals, a zen temple, a canal town formerly known as the 'Venice of Japan', a local food market where residents bring their daily produce and goods, and Shinsho-ji temple complex where we witnessed a traditional fire ceremony that was enacted by the monks where the fire of wisdom burns out the wood of illusion. Thanks to booking this tour we saw and learned more in a day than some could in a week.
---
About the Author: During the past several years I have been reading voraciously and it has opened my eyes up to wanting to see the world. My very first solo trip was to the Navajo Nation in Arizona to bring aid to the Elders, and since then I have been hooked! I love meeting new people, learning about other cultures and finding new and fascinating places and points of view to fuel my mind and spirit. I'm new to this whole adventure thing, so I hope you enjoy following along with me on what I hope to be many sojourns ahead…