Wow – it's been a second!
Sorry guys, ever since I started kicking up my freelance writing, I've found it harder and harder to post here. I know I said at the beginning of 2018 that I was going to try, but I think it's safe to say that I failed. I won't promise to post more in 2019, but I do have some exciting new projects that I'm working on that I'm excited to share with you all!
But while I'm here, let's take a quick look back at my 2018 travels.
2018 Travel Stats
I didn't keep track of all of the different hotels/Airbnbs/etc. I stayed in this year, but I did keep track of my flights (as usual)! I'm definitely going to track where I sleep in 2019 because I'm curious if that's changed much in the last few years – I suspect it has since I generally spend a lot less time in hotels and more time in Airbnbs now.
As far as my flying goes, I flew a little bit more than I wanted to. I've been trying to keep my yearly mileage under 100,000 for the last two years, and I hit that on my second to last flight this year. Alas, I wasn't too far off with 102,599 miles in the air, which works out to a crazy 8.8 days of flying! 

My longest flight was in Emirates First Class from Los Angeles to Dubai with four of my friends – definitely not a bad way to spend 15 hours and 24 minutes in the air – while my shortest flight of the year was solo from Barcelona, Spain to Mahon, Menorca (also Spain) to meet my mom for our annual mom trip! My boyfriend and his mom also came, but they arrived later in the day.
I think it's finally safe to say that I actually do live in Colorado, now that Denver is my most frequented airport. I flew into or out of Denver 14 times this year. My next most visited airport was Algiers (Algeria), so I guess you could say that's my second home? Sort of joking, but I did love my three-week trip there – more on that later.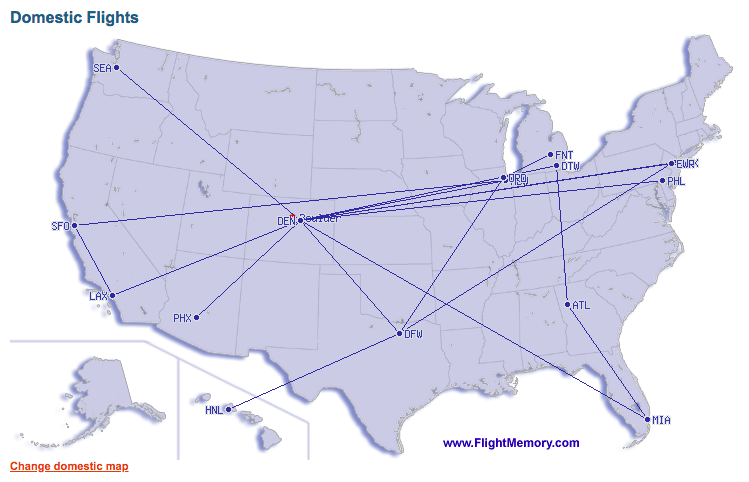 As far as my international travels went, it was a solid year. I still want to visit every country, but I'm not as gung-ho about doing it ASAP. This year my flights touched 18 countries, but some were just transits.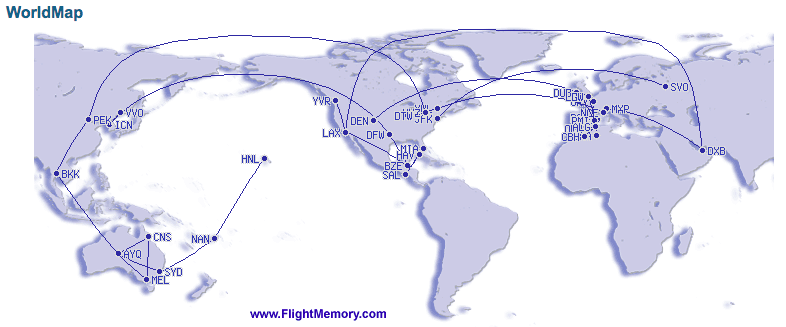 I've gotten myself a little spoiled with business and first class flights, too. This year I flew in first class four times, business class eight times, and still a whopping 45 flights were in economy. Luckily, many of my longer flights were in premium cabins.
Where I Went
Alright, alright. On to the fun photos!
My first trip of 2018 was to Belize. It was my first visit there, and it's a country that's been on the top of my list for a while now! I love to scuba dive, and at least in my mind, The Great Blue Hole is one of the most iconic dive sites in the world. Brendan and I did a fantastic week of diving, and I hope to return someday (and maybe even do a week-long liveaboard).
My next trip was one I had been looking forward to for well over two years. When I went to Russia for the first time in 2015 I met two amazing people that just so happen to be from Michigan (like me!) and live in Colorado (also like me!) – I mean, what are the odds?! Since the Russian visa is valid for three years, we all really wanted to go back before our visas expired. And what better way to see Russia than on the Trans Siberian! We took the train from Moscow to Vladivostock over the course of about two weeks and got off as often as possible. It wasn't remotely a relaxing trip, but was so much fun! Perhaps a bit of type two fun too 🙂
Flying home from Vladivostok was expensive, so we took a quick hop over to Seoul, South Korea for a couple of days and I flew back from there.
My next international trip was to Cuba – another country I've been dying to visit! I went with the Indiana University Kelley Direct program as part of the last class of my MBA. That made it a double sweet trip because I not only got to visit a new country and meet a ton of awesome people, but it also meant that I was finished with my MBA – a degree that was nearly four years in the making. It's so nice to have a bunch of extra spare time on my hands now!
From Cuba, I went straight to El Salvador to meet up with Brendan. El Salvador was exciting because it's the first time I've ever worked with a country's tourism board. They hooked us up with an excellent hotel for a couple of nights and a tour of the Ruta de las Flores. El Salvador doesn't have the best reputation, but we had a fantastic visit there. Everyone we met was really friendly and Brendan was extra excited to have a chance to practice his Spanish.
The next trip I went on wasn't so much about the destination, but about the experience getting there. Last year, there was a pretty good Emirates First Class mistake fare. It was still expensive, but considering it is Emirates First, it was still a great deal! A friend coordinated with me and a few of his other friends, so five of us ended up on the same flights. It was an absolute blast! We even made a few new friends on our flights. It was basically a week-long party.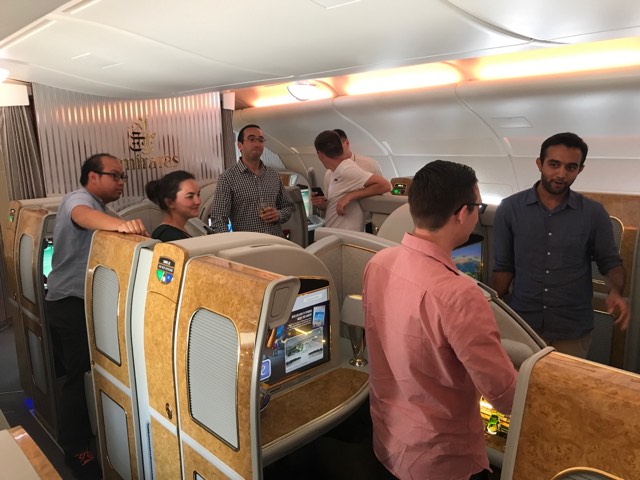 On that trip, we spent a few days near Lake Como, Italy, a few in Lugano, Switzerland, and a few split between Dubai and Musandam, Oman.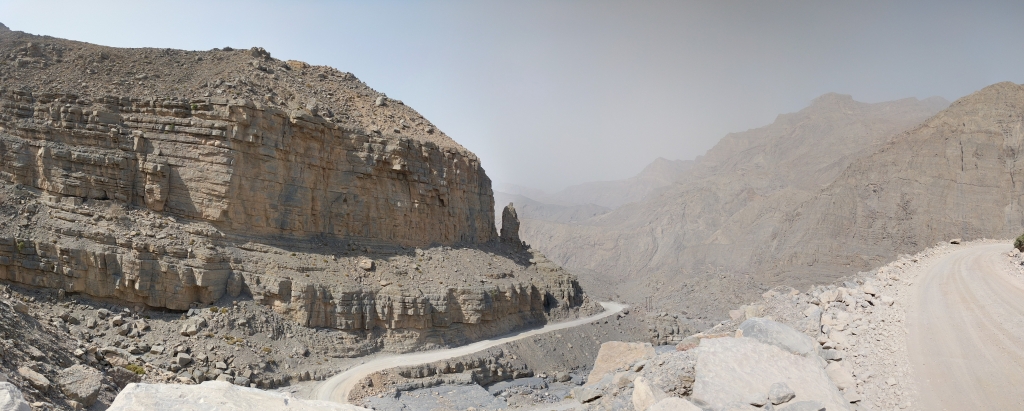 Next up was one of the first trips we had planned for 2018 – a visit to Chamonix, France… for a whole month! Brendan is a big climber, and I like to tag along as long as the climbs aren't too hard. Chamonix is well known as a great climbing and mountaineering destination, so we decided to spend the month of August there. We did eight big climbs, tried paragliding for the first time, and went on a few good hikes. Oh, and the fondue. How did I forget about the fondue?! We probably ate fondue at least twice a week! It was a little weird for me to stay in one destination for such a long time, but it was a great experience and I would definitely go back.
After Chamonix, we spent a pretty relaxing week in Baden Baden, Germany and visited some of the spas and bathhouses there.
We then went to Paris for a few days and then to Menorca and Mallorca, Spain for both the mom trip and my friend Anya's wedding! I always really look forward to the trip I go on every September with my mom, and this one definitely didn't disappoint.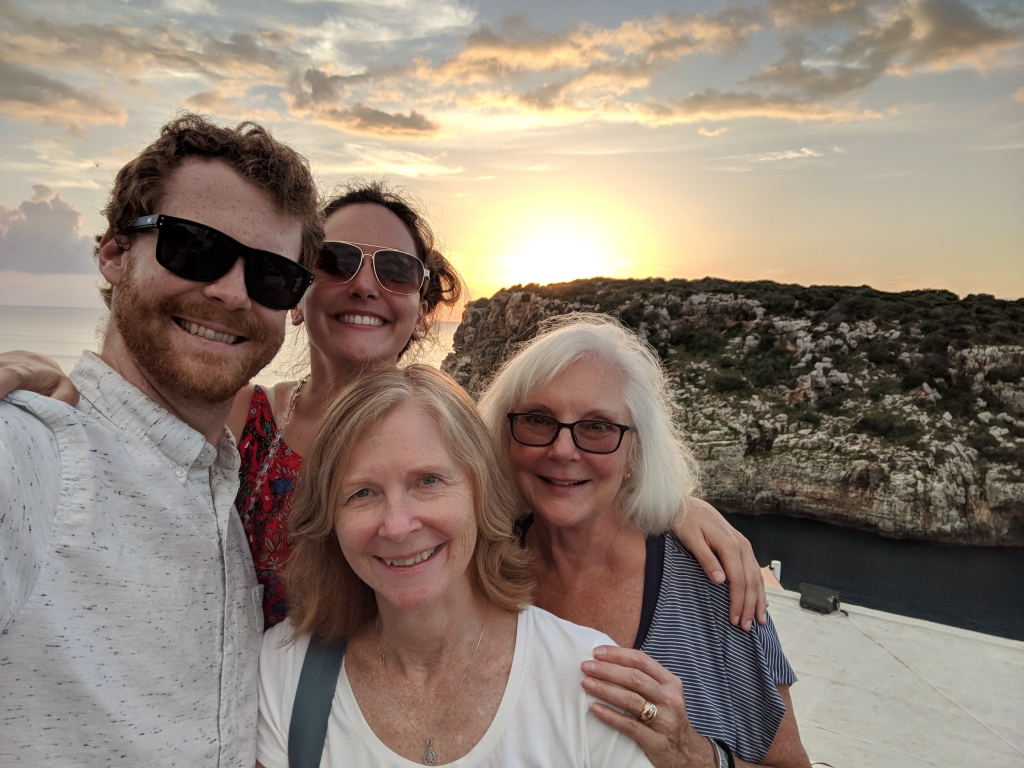 After Spain, the family time wasn't over quite yet. Brendan, his mom, and I flew to Dublin to meet the rest of his family! We drove to the part of Ireland that his family is originally from, and then toured around the southern part of the country for a bit over a week.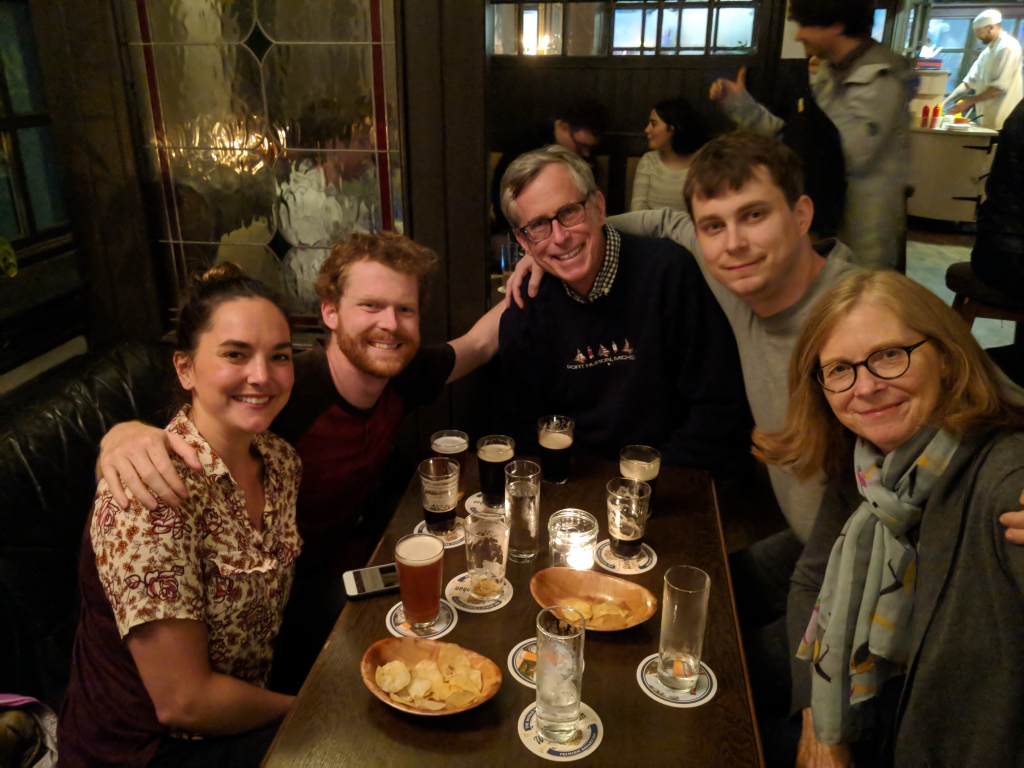 After Ireland I set off for a few days on my own before meeting up with friends in Algiers. I was supposed to spend three days in Oran, Algeria, but after some flight delays and issues I ended up with only one day in Oran. Nevertheless, it was worth a visit! After Oran I met up with three friends in Algiers, and we spent the new two and a half weeks traveling around Algeria. I visited Algeria in 2017, but it was another case of an expiring visa. Considering that Algeria is the largest country in Africa, there was still so much to see! And for that matter, there still is. I need to go back again!
My last trip of the year took me to Australia via both Hawaii and Fiji. I mean, why not break up the journey in a couple of breathtaking destinations!
We mainly wanted to visit Australia this year because we have a friend that's been living in Sydney for the past year. So, Sydney was our main destination. We spent about three weeks there, and then traveled to Uluru, Cairns – where we did a week-long scuba trip, and then Melbourne for a couple of days before flying home for the holidays!
I only ended up visiting five new countries in 2018 – Belize, Cuba, El Salvador, Oman, and Fiji – but I made a ton of amazing memories in countries that I have been to before too! I can't wait to see what my 2019 trips will bring and am excited to share them as they are planned and happen!
Happy New Year everyone!