Note: Links contained in this post may be affiliate links.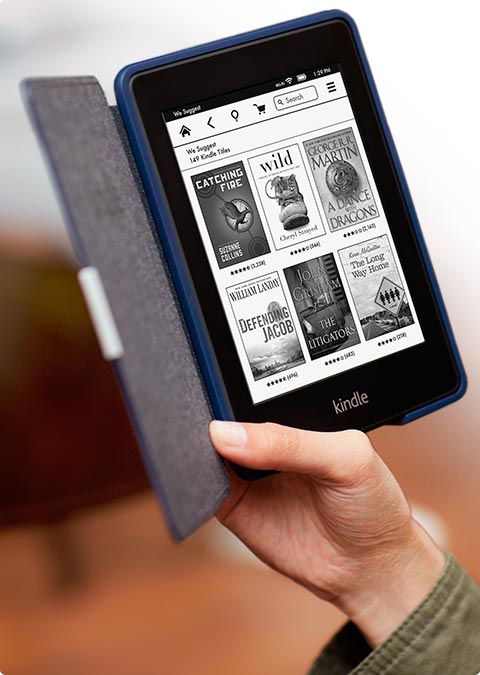 My new favorite travel gadget is a Kindle. I'm really one of those old-fashioned likes a real-book-with-paper type of gal, so I never thought I was going to like a Kindle, and I had pretty much avoided getting one for the past few years even though I love to read.
I've been traveling more and more over the last year or so, and I've been lugging my real, paper books along with me the whole time. While traveling with a friend over the holidays, it was pretty much decided that the fact that I was carrying around 4+ books in my backpack was pretty ridiculous, especially since 2 of them were pretty large… and on top of that I had a text book for school, too.
When I got back home I started looking at the different Kindle options available, and was having a bit of trouble making a decision which one would best suit my needs… so I just decided that meant that I shouldn't get one and I should stick with my books.
Well, low and behold, a Kindle Paperwhite 3G
 was a late Christmas gift given to me by a friend, and I couldn't be more in love with it. In the past week, I have finished two books (the second and third in the Hunger Games series), and have probably been neglecting other things that I should be doing for a little bit too much time everyday… but it is just so nice to be able to throw my Kindle in my purse when I am out running errands, or driving for Lyft, or getting ready to go to bed at night. I just can't stop! Plus, I find it pretty fantastic that with all the reading I've done so far, I haven't even had to charge it a second time. I'm fantastically horrible at keeping all devices other than my cell phone charged, so this is a huge plus in my books. I also have to saw, having the 3G capability is really nice for traveling purposes… I don't have to plan out when to download books in case I don't have internet!
I'm very much looking forward to taking my Kindle with me on my next trip, which will technically be to New York tomorrow for work… but after that it will be to Egypt! That will give me a lot of time on the plane to do some reading.
Over the next few days, I will be implementing a blog feature so you can keep up with what I've been reading and see what I am planning on reading during my travels!