I spent the day with my cousin driving from Denver to Steamboat Springs. We get together every year in Colorado for a few days of skiing, and this year we ended up with a little extra time so we decided to venture a little further than we normally do.
Once we found out about the 4×40 pass, which lets you ski for 2 days at each of Steamboat Springs and Winter Park, currently priced at $279 (but it was only $200 when we purchased it!), we were sold!
So, since I was out here for 5+ days, and we only had 4 days of skiing included in our pass, we decided to make a day of driving out to Steamboat. We stopped at some fun places along the way!
Tommyknocker Brewery and Pub
Idaho Springs, CO
Only about 45 minutes outside of Denver, Tommyknocker is a great place to take a pit top early on during your drive into the mountains. Since we couldn't decide what beer to order, we figured a flight of samples of all 14 beers on tap was in order. Our favorite was their 20th anniversary beer – the Legend. We also had a great cajun buffalo burger with their famous sweet potato nuggets. So much yum.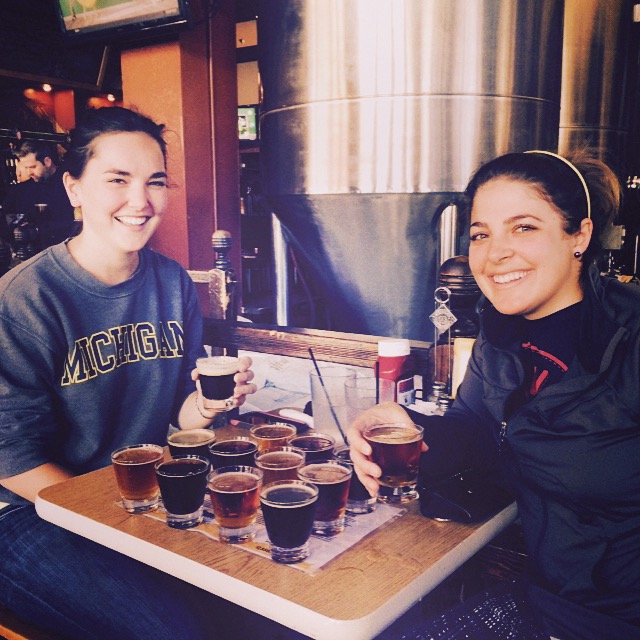 Radium Hotsprings
Outside of Kremmling, CO
This one is a little bit more of a detour… but so worth it! Radium Hot Springs is located on the banks of the Colorado River. Because it's so close to the river, river water mixes with the hot spring, bringing the temperature down to a comfortable 80-90 degrees F. The springs are a bit of a drive from nearby towns followed by a ~1 miles hike to get to. You can find out more information here. We were there on Feb 9, 2015, an unusually warm winter day in CO. The trail was quite muddy, so keep that in mind if you are heading there during a warm week or in the spring!