Durian… you may have heard of it. Regarded by many as "the king," and loathed by just about as many for its smell. There are over 30 recognized species, at least 9 of which are edible. I've tried at least three.
Because of the smell, durian has been banned from some busses, metro systems, and hotels across Southeast Asia.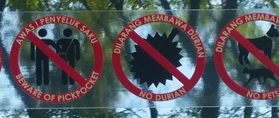 Nonetheless, I'm in love. I tried durian for the first time in Vietnam back in June of 2014. At the time, I didn't hate it, but I wouldn't say that I loved it either. It was good, but my real obsession was with mangosteen (known as "the queen"… hmm, maybe there's a theme here), another Southeast Asian fruit.
During this last trip to Asia, there wasn't a lot of mangosteen around and I met up with my other durian-loving friend, Jeremy. Together with another friend I was traveling with, we purchased a whole, quite large, durian of the Musang King variety, said to be a favorite of durian-lovers. From the first bite I was hooked, and my durian obsession began.
If you follow me on twitter, you may have seen a plethora of durian-related tweets.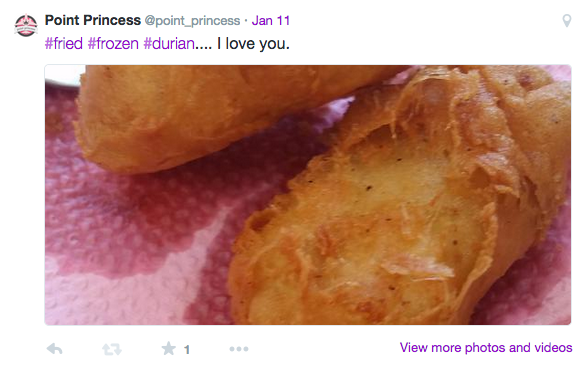 I brought home some durian candy and durian jam. The jam is just about as good as it gets, at least until I make it back to Southeast Asia.