Well hello there. It's me, Caroline. It's nice to meet you.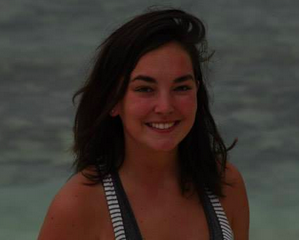 For those of you who haven't been to my blog before or in a while, here's a little bit about me…
I love to travel [duh]
I'm working on my MBA through Indiana University's Kelley Direct program [it's online, so I can travel more!]
My work is 90+% remote [yay, travel!]
I technically live in Ann Arbor, MI, but I travel a lot.
I've been to 45 countries, many of which have been in the past 2 years… and I have plans to go to 9 more this year that I haven't been to yet!
I've flown around 110,000 miles this year. Most of it has been in coach.
I absolutely love dogs, and will pet them and hold them if I see them. Here's proof.
I love durian [the stinky fruit] and am sometimes referred to as The Durian Princess on Twitter [mainly by Kevin, Economy Class and Beyond].
Alright, you got me, I actually love all animals.
I'm super into photography. I'm currently shooting with a Nikon D810. I put some of my photos online at Lupini Photography. Check them out!
I like to think that I like to run, maybe I'll eventually think it for long enough that it will become true! I've run a few 5Ks and one 10K. Another 10K coming up later this year.
Overall, I'm a lover of life and excited to see as much of the world as possible! I'm looking forward to sharing some tips and tricks I've learned as well as funny/scary/interesting stories with you.